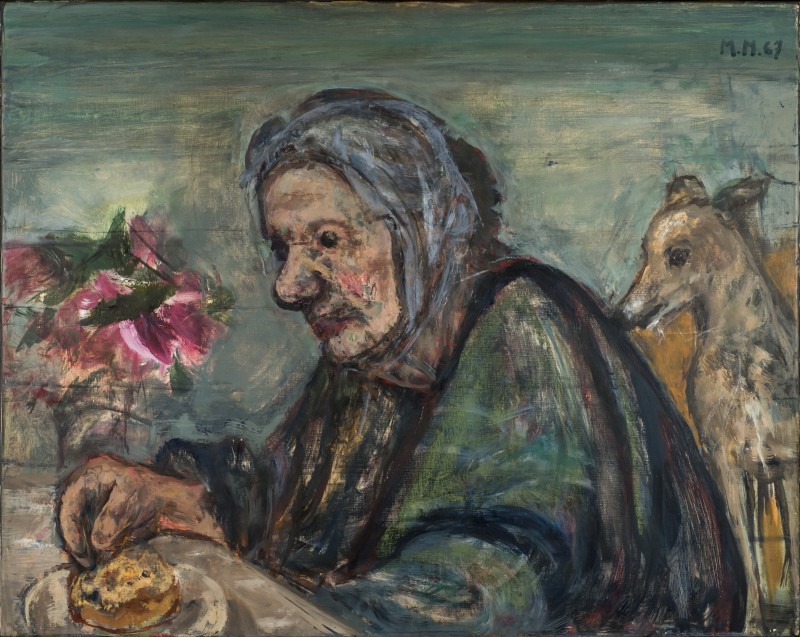 © Marie-Louise von Motesiczky Charitable Trust. Photo credit: Leicester Museums and Galleries
Painter, notable for her fine self-portraits, born in Vienna, Austria. She studied there before going to Frankfurt in 1923, where she met Max Beckmann, a major influence, as was Oskar Kokoschka. Beckmann invited her to join his classes at the Stadel, where she stayed until 1928 before returning to Austria. Because of the political situation in 1938 she left for the Netherlands, where she first showed her work in The Hague in 1939, that summer moving to England, settling in London after World War II. She had a first solo exhibition at Beaux Arts Gallery in 1960, but otherwise rarely showed. There was a solo exhibition at the Goethe Institute in 1985, and after one in Vienna in 1994 a selection was shown at Manchester City Art Gallery. A centenary exhibition toured from Tate Liverpool to Frankfurt, Vienna and Southampton in 2006–7.
Read more
Fitzwilliam Museum in Cambridge, Tate Gallery and National Portrait Gallery hold examples.
Text source: 'Artists in Britain Since 1945' by David Buckman (Art Dictionaries Ltd, part of Sansom & Company)