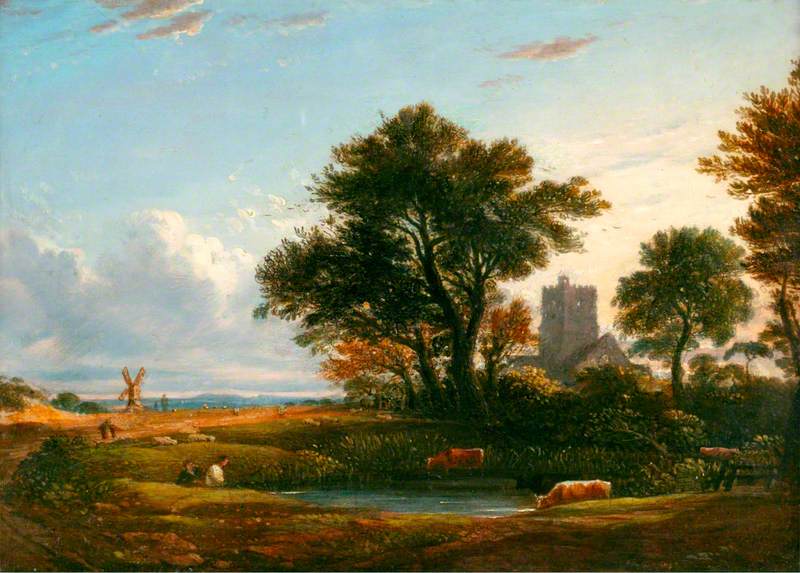 Photo credit: Victoria and Albert Museum, London
(b London, 17 Aug. 1778; d London, 17 Nov. 1842). English landscape painter in watercolour, a protégé of Dr Monro. Varley represents the transition between tinted topographical drawing and the bolder, more fully developed manner of watercolour painting characteristic of the 19th century. As well as being a leading painter, he was the most popular and enthusiastic teacher of his day: his pupils included Cox, De Wint, Linnell, Mulready (his brother-in-law), and Samuel Palmer, and he published various instructional works. He also wrote a treatise on astrology (1828), a subject in which he had an obsessive interest. His eccentricities helped endear him to William Blake, who was a close friend. In spite of his success, Varley constantly had money problems (he had a large family and an improvident wife) and he was imprisoned for debt on several occasions.
Read more
His brothers Cornelius (1781–1873) and William (1785–1856) and his sister Elizabeth (1783–1864), Mulready's wife, were also watercolourists, and several descendants carried on the family tradition.
Text source: The Oxford Dictionary of Art and Artists (Oxford University Press)