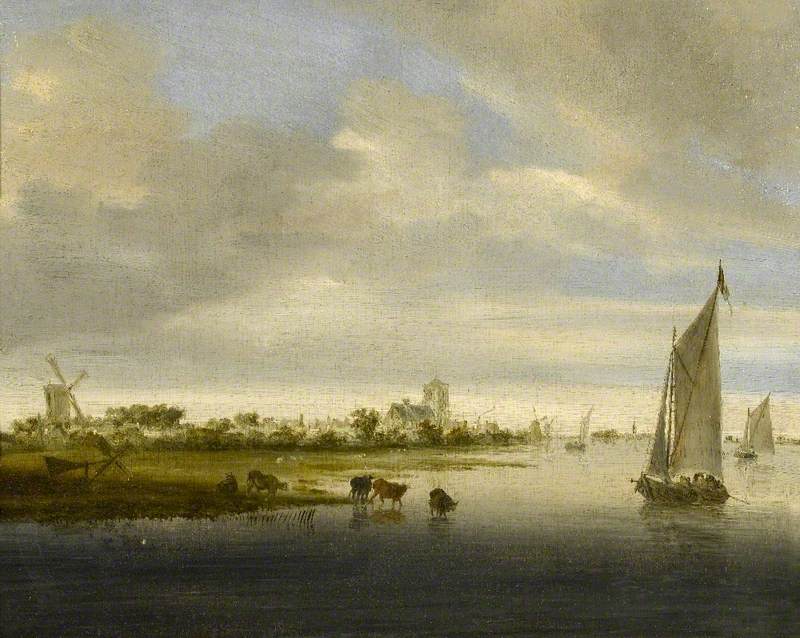 Photo credit: The Chequers Trust
(b Naarden, nr. Amsterdam, ?1600/3; bur. Haarlem, 3 Nov. 1670). Dutch landscape painter, active in Haarlem, where he became a member of the painters' guild in 1623. His earliest works show the influence of Esaias van de Velde and in the 1630s he was so close in style to Jan van Goyen that it is sometimes difficult to differentiate between the work of the two artists. Both of them excelled in atmospheric, virtually monochromatic river scenes and they are the leading masters of this type of picture. In the 1640s Ruysdael's landscapes became somewhat more solid and colourful, perhaps reflecting influence from his nephew, Jacob van Ruisdael. Late in his career he occasionally painted still lifes. He was prolific and many galleries have examples of his work.
Read more
His son Jacob van Ruysdael (c.1630–81) was also a landscape painter. An example of his rare work is A Waterfall by a Cottage (NG, London), which shows he worked in a style similar to that of his illustrious cousin and near-namesake, with whom he has sometimes been confused in documentary references.
Text source: The Oxford Dictionary of Art and Artists (Oxford University Press)