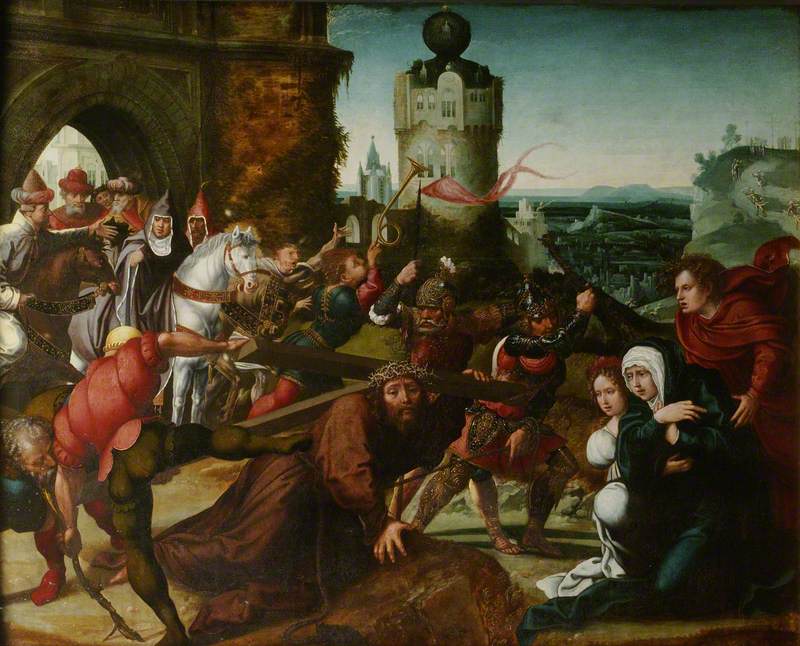 Photo credit: Oriel College, University of Oxford
(b Brussels, c.1490; d Brussels, 6 Jan. 1542). Netherlandish painter of religious subjects and portraits and designer of tapestries and stained glass. He was the leading artist of his day in Brussels, becoming court painter to Margaret of Austria (see Habsburg), regent of the Netherlands, in 1518 and to her successor Mary of Hungary in 1532. His work is full of Italianate motifs, often rather ill-digested. There is no evidence that he visited Italy, and his knowledge presumably came from engravings and from Raphael's tapestry cartoons, which were in Brussels c.1516–19; he has (very flatteringly) been called 'the Raphael of the Netherlands'. His best-known work is the turbulent Job altarpiece (1521, Mus. Royaux, Brussels, 1521). As a portraitist his style was quieter and more thoughtful (Georg Zelle, 1519, Mus.
Read more
Royaux, Brussels). None of van Orley's paintings bears a date later than 1530; after that time he was chiefly occupied with designing tapestries and stained-glass windows.
Text source: The Oxford Dictionary of Art and Artists (Oxford University Press)