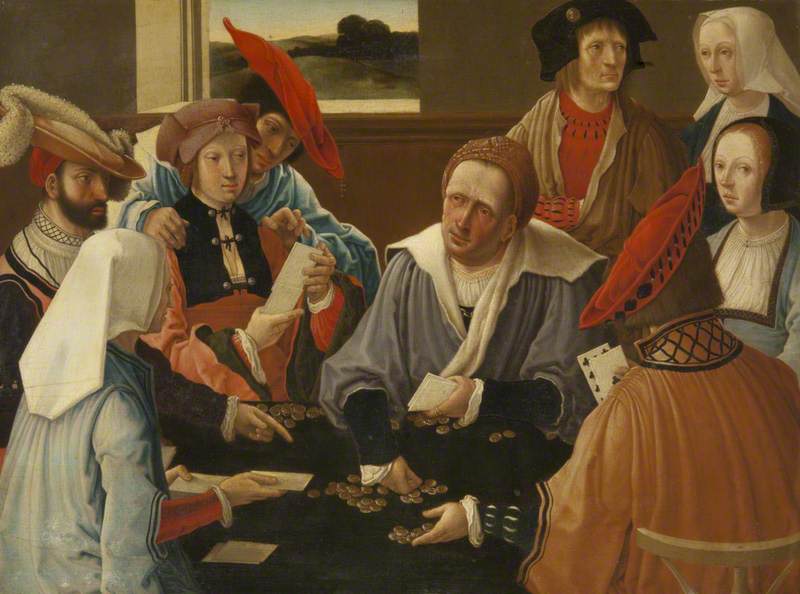 Photo credit: The Mellerstain Trust
(b Leiden, ?1494; d Leiden, May/Aug. 1533). Netherlandish engraver and painter. The only evidence for the birthdate of 1494 is van Mander's biography, and some scholars think it is likely Lucas was born a few years earlier than this, around 1490. He was the pupil of his father, from whose hand no works are known, and of Cornelis Engelbrechtsz, but both these were painters whereas Lucas himself was principally an engraver. How he learnt engraving is unknown, but he showed precocious skill in the art: the earliest dated print by him (Mohammed and the Murdered Monk, 1508) was made when he was probably still in his teens, yet it reveals no trace of immaturity in inspiration or technique. In 1514 he became a member of the Leiden painters' guild. He seems to have travelled a certain amount, and on a visit to Antwerp in 1521 he met Dürer, who drew his portrait (Mus.
Read more
B.-A., Lille). An unbroken series of dated engravings makes it possible to follow his career as a printmaker and to date many of his paintings, but no clear pattern of stylistic development emerges. Dürer was the single greatest influence on him, but Lucas was less intellectual in his approach, tending to concentrate on the anecdotal features of the subject and to take delight in caricatures and genre motifs. Van Mander characterizes him as a pleasure-loving dilettante, who sometimes worked in bed, but he left a large œuvre, in spite of his fairly short life, and must have been a prodigious worker. Lucas had a great reputation in his day (Vasari even rated him above Dürer in certain respects) and he is universally regarded as one of the greatest figures in the history of graphic art (he made etchings and woodcuts as well as engravings and was a superb draughtsman). His status as a painter is less elevated, but he was nevertheless one of the outstanding Netherlandish painters of his period. He was a pioneer of the Netherlandish genre tradition, as witness his Chess Players (c.1508, Gemäldegalerie, Berlin)—which actually represents a variant game known as 'courier'—and his Card Players (c.1517, Wilton House, Wiltshire), while his celebrated Last Judgement triptych (1526–7, Lakenhal Mus., Leiden) shows the heights to which he could rise as a religious painter. It eloquently displays his vivid imaginative powers, his superb skill as a colourist, and his deft and fluid brushwork. Lucas left no pupils or direct followers, but his work was a stimulus to an even greater Leiden-born artist, Rembrandt.
Text source: The Oxford Dictionary of Art and Artists (Oxford University Press)