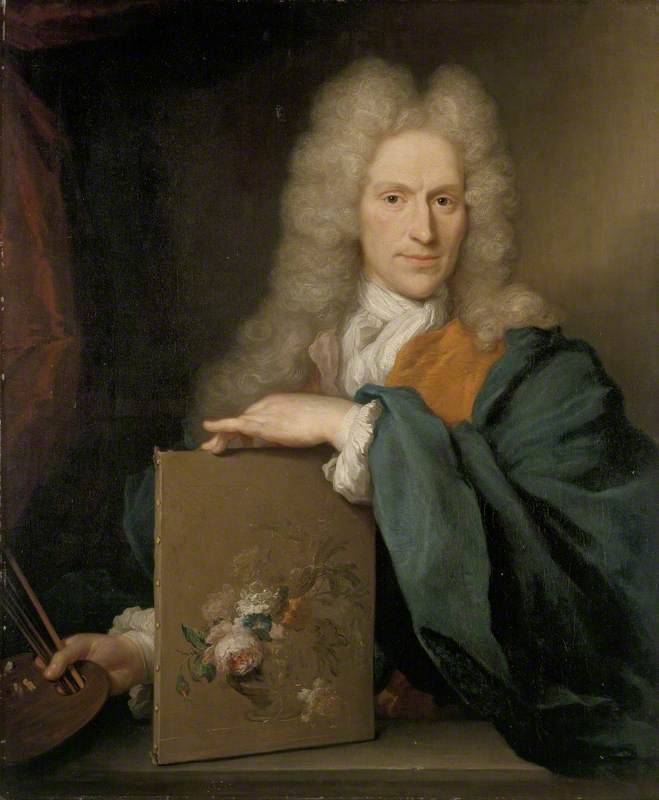 Photo credit: Ashmolean Museum, University of Oxford
(b Amsterdam, 15 Apr. 1682; d Amsterdam, 7/8 Feb. 1749). Dutch painter, with Rachel Ruysch the most distinguished flower painter of his day. He had a European reputation and was much imitated, his light colours and intricate, flamboyant compositions becoming characteristic of 18th-century Dutch flower painting. Occasionally he painted subjects other than flowers—mainly landscapes, although there is also a self-portrait in the Ashmolean Museum, Oxford.
Read more
He was a pupil of his father, Justus van Huysum the Elder (1659–1716), and he had three painter brothers: Justus the Younger (c.1684–1707), Michiel (d. 1759), and Jacob (c.1687–1740). Father and sons were all flower painters, apart from Justus the Younger, who specialized in battle scenes.
Text source: The Oxford Dictionary of Art and Artists (Oxford University Press)