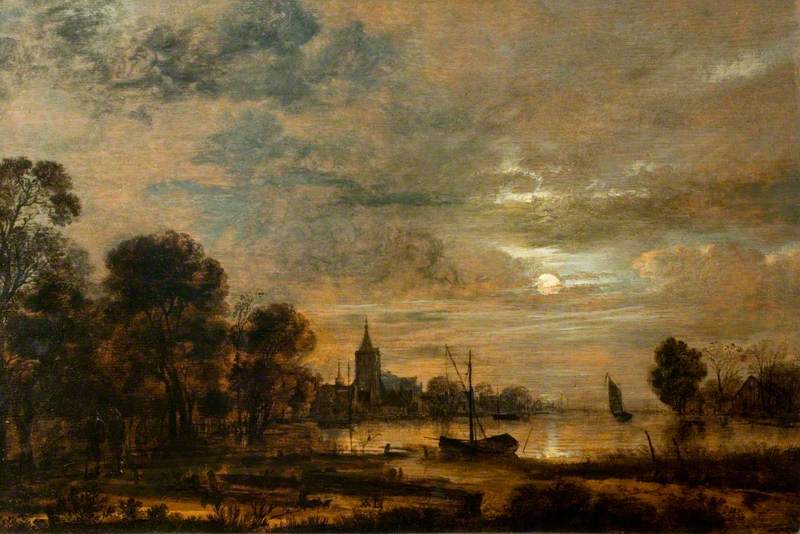 Photo credit: Victoria and Albert Museum, London
(b Amsterdam, ?1604; d Amsterdam, 9 Nov. 1677). Dutch landscape painter, active in his native Amsterdam. He had two specialities: moonlit scenes, of which he is the acknowledged master among Dutch painters; and winter landscapes with skaters, as an exponent of which he is in the first rank. In both types he displayed his mastery of light effects and subtle modulations of colour. He was a prolific painter and his work was much copied and imitated, but he had difficulty earning a living as an artist. In 1658 he opened a wine shop in Amsterdam, but this venture was a failure and in 1662 he was declared bankrupt; he died in poverty. Two of his sons were artists. Eglon (c.1634–1703) is best known for genre pieces done in the style of Terborch and Metsu.
Read more
He was strikingly more successful than his father and from 1690 worked as court painter in Düsseldorf. The few works that can be attributed to Jan (c.1638–65) show that he was an imitator of his father.
Text source: The Oxford Dictionary of Art and Artists (Oxford University Press)