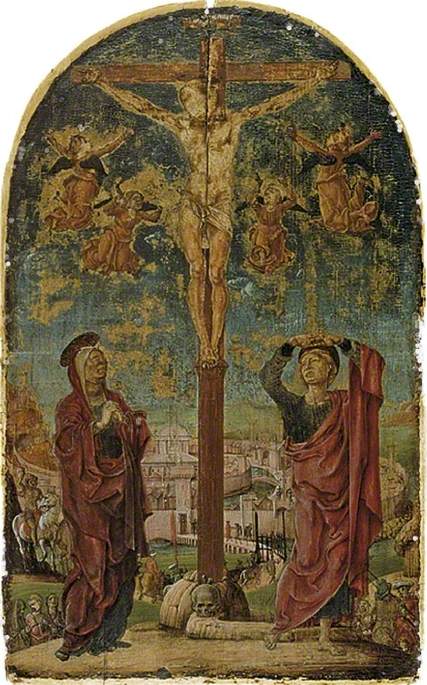 Photo credit: The Fitzwilliam Museum
(b Ferrara, c.1430; d Ferrara, Apr. 1495). Italian painter, the first major artist of the Ferrarese School. Almost all his career was spent in Ferrara, where he worked for the Este family from 1452 and was appointed court painter in 1458. His sculptural figure style was influenced by Mantegna and also by Piero della Francesca (who worked in Ferrara in the 1440s), but its feverish, metallic quality is highly distinctive. Most of his surviving work is religious, including two huge shutters (1469) for the organ of Ferrara Cathedral, now in the Cathedral Museum: they represent the Annunciation and St George and the Princess. Good examples of his work on a smaller scale are in the National Gallery, London. Tura was an important influence on the other two major painters of the 15th-century Ferrarese School—Cossa and Roberti.
Read more
The latter replaced him as court painter in 1486 and Tura died poor.
Text source: The Oxford Dictionary of Art and Artists (Oxford University Press)