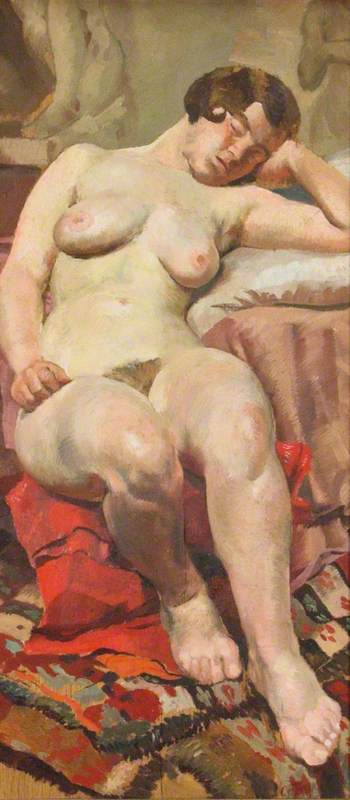 © estate of C. F. Tunnicliffe, OBE, RA. Photo credit: Silk Heritage Trust
British engraver, illustrator, and painter, born in Langley, near Macclesfield, Cheshire. After growing up on a farm he studied at Macclesfield School of Art, 1915–21, and the *Royal College of Art, London, 1921–5 (Frank *Short was among his teachers). From 1925 to 1929 he taught part-time at Woolwich Polytechnic and during the the Second World War he was assistant art master at Manchester Grammar School, but apart from these two periods he was a freelance artist. After the war he settled at Malltreath in Anglesey. Tunnicliffe specialized in natural history subjects, particularly birds, and was best known as a book illustrator. He made his name with his wood engravings for Henry Williamson's Tarka the Otter (1932), and he illustrated almost a hundred other books.
Read more
He worked in etching and scraperboard as well as wood engraving and also made detailed bird studies in watercolour. In 1978 he won the gold medal of the Royal Society for the Protection of Birds. He showed his work at the *Royal Academy every year from 1934 to 1978, and the Academy devoted an exhibition to him in 1974.
Text source: A Dictionary of Modern and Contemporary Art (Oxford University Press)