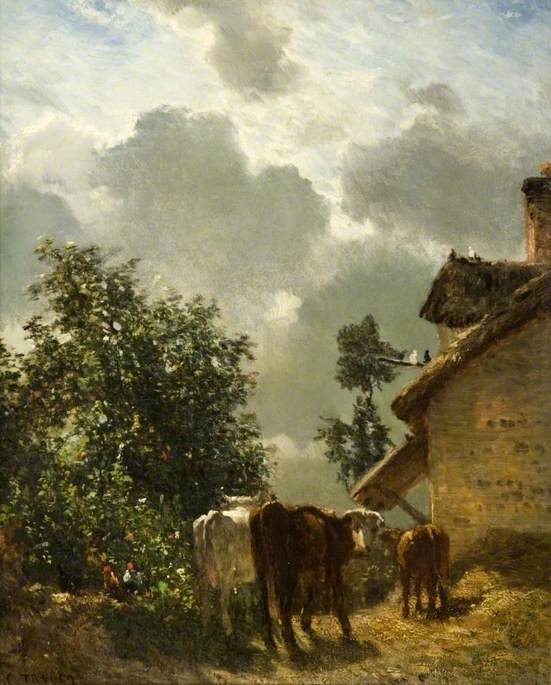 Photo credit: Glasgow Museums
(b Sèvres, 28 Aug. 1810; d Paris, 20 Mar. 1865). French painter. He began his career as a porcelain decorator (the family trade) at the famous factory in his home town, Sèvres. In the 1830s, however, he took up landscape painting, and became one of the leading figures of the Barbizon School. He visited Holland in 1847, and the impact of Cuyp and Potter is seen in his fondness for including cows in his pictures.
Read more
Late in his career he turned to seascapes, the freshness and freedom of his work influencing Boudin and Monet in this genre. Troyon was a prolific and internationally successful painter, and his work is in many public collections in France and elsewhere.
Text source: The Oxford Dictionary of Art and Artists (Oxford University Press)