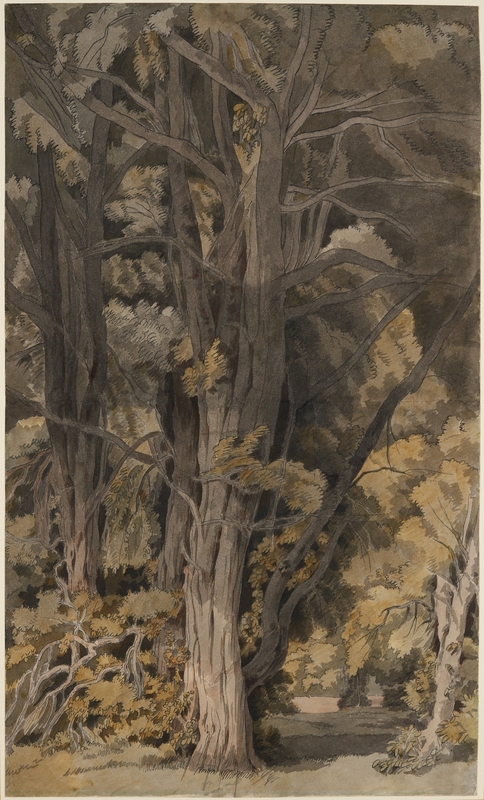 Photo credit: University of Liverpool
(bapt. Isleworth, Middlesex [now in Greater London], 19 Aug. 1739; d London, 7 July 1816). English landscape painter, primarily in watercolour. He spent most of his life in Exeter, where he earned a good living as a teacher, and his work was little known outside his locality, but he is now regarded as one of the most individual watercolourists of his day. His method of painting in flat washes over a brown pen-and-ink outline was employed with a severe economy of means and he had an eye for geometrical structure that gives his pictures an affinity with those of certain 20th-century artists such as John Nash.
Read more
His best works include some done when he passed through Switzerland in 1781 returning from a visit to Italy. He also visited Wales and the Lake District.
Text source: The Oxford Dictionary of Art and Artists (Oxford University Press)