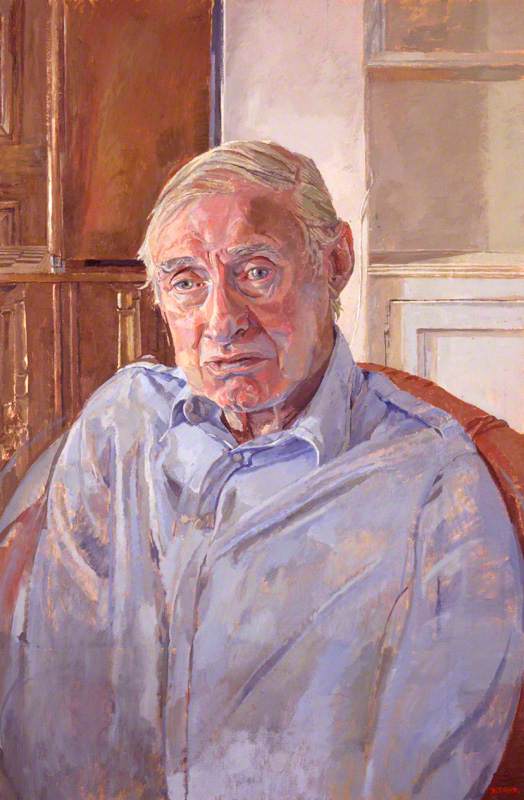 © the artist. Photo credit: National Portrait Gallery, London
Painter and teacher, born in York, who studied at Slade School of Fine Art, 1965–71. While at the Slade she won the British Institute Award for Figurative Painting, the Tonks Drawing Prize and inter-collegiate David Murray Award for landscape painting. She became director of studies at Heatherley School of Fine Art, 1980–6. Was elected a member of RP in 1984 (first woman president, 1994–00) and NEAC in 1985, also showing at RA, Morley Gallery and John Player Award at National Portrait Gallery. That Gallery, University College in London and Lady Margaret Hall, Oxford, hold examples, as do many other notable public and private collections. In 1983, Todd won 2nd Prize, John Player Portrait Award; in 1984 a Special Commendation there and 1st Prize, Hunting Group National Art Prize; in 1985, the Greater London Council Prize, Royal Festival Hall; and in 2001 the Ondaatje Prize for Portraiture and Gold Medal, RP.
Read more
In 1989, she was awarded a solo retrospective at Morley College. Messum's, which represented her, gave her solo shows in 2001 and 2004. Lived in Mayfield, Sussex.
Text source: 'Artists in Britain Since 1945' by David Buckman (Art Dictionaries Ltd, part of Sansom & Company)