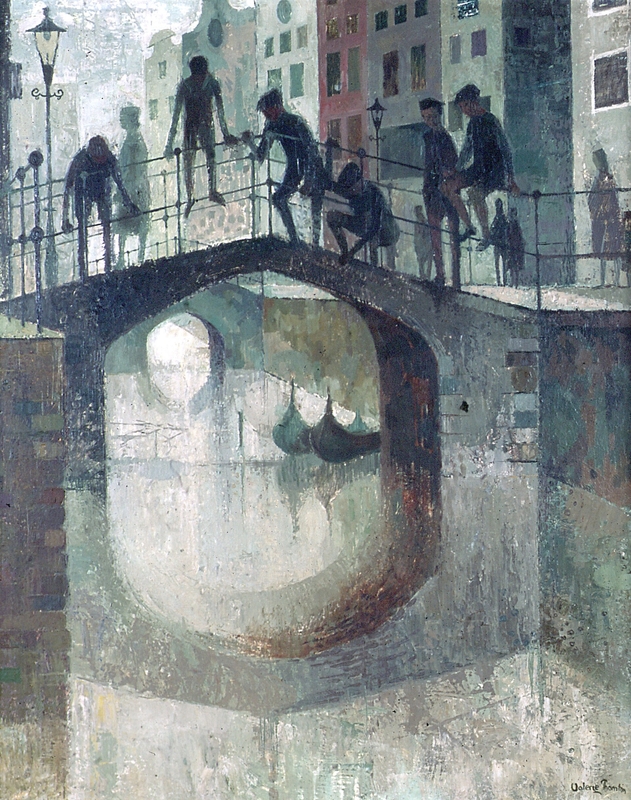 © the artist's estate. Photo credit: University of Warwick
Etcher and painter, born in London. Was married to the artist Michael Chase, curator of the Minories Art Gallery, Colchester. She studied at Regent Street Polytechnic School of Art, 1950–3, and for eight months in 1954 at Stanley William Hayter's Atelier 17, in Paris, an experience she termed "electrifying". In the 1970s she did a series of etchings of East Anglian churches, later finding her inspiration in Romanesque churches in Italy, France and Spain. Her work can be intensely rich, but strongly delineated and well ordered and she was highly regarded by her peers. Examples were exhibited widely internationally and are to be found in many collections, including Victoria & Albert Museum, Fitzwilliam Museum and Museum of Modern Art in New York.
Read more
In 1994 Christchurch Mansion, Ipswich, held a retrospective based on an archive collection of Thornton's work donated by her husband; there were important exhibitions at Chappel Galleries, Chappel, in 1998, Printworks, Sudbury, 2000, and Redfern Gallery, 2004. She lived at Chelsworth, Suffolk.
Text source: 'Artists in Britain Since 1945' by David Buckman (Art Dictionaries Ltd, part of Sansom & Company)