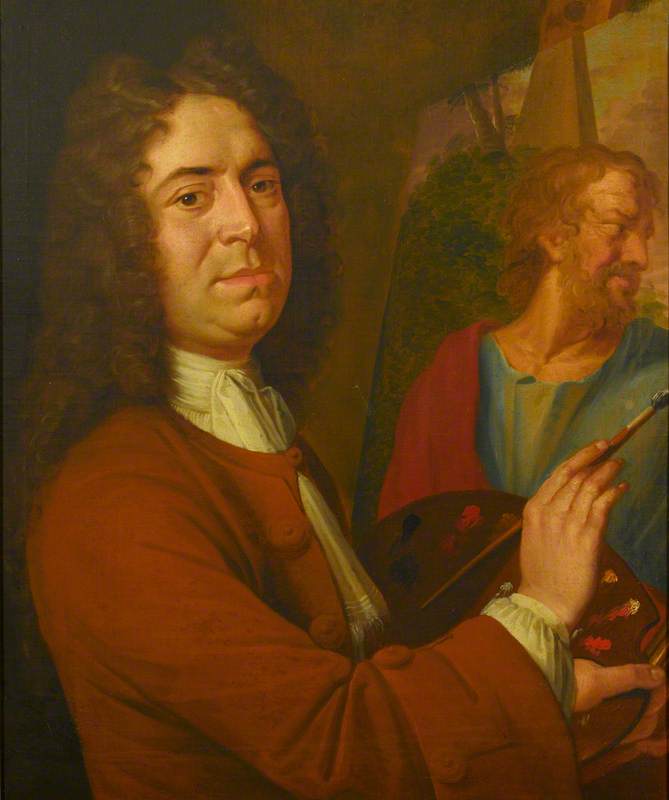 Photo credit: St Paul's Cathedral
(b Woolland or Weymouth, Dorset, ?(25 July) 1675 [or perhaps 1676]; d Thornhill House, nr. Stalbridge, Dorset, 4 May 1734). English decorative painter. He was the only native painter to challenge the foreign decorative artists who worked in England during the period in the late 17th and early 18th century when there was a vogue for wall and ceiling paintings in the Baroque manner. His two finest works are the ceiling of the Painted Hall (1707–14) at Greenwich Hospital (now Royal Naval College), London, the main scene of which shows William and Mary enthroned, and the grisaille paintings on the life of St Paul (1716–19) in the dome of St Paul's Cathedral, London (he beat Pellegrini and Sebastiano Ricci in the competition for the commission).
Read more
Thornhill was highly regarded by his contemporaries and won numerous distinctions. In 1718 he was appointed history painter to George I; in 1720 he was knighted and made serjeant-painter; and in 1722 he became Member of Parliament for a seat in his home county of Dorset. In addition to his decorative paintings, he also produced portraits, book illustrations, and architectural designs. Hogarth was his pupil and son-in-law.
Text source: The Oxford Dictionary of Art and Artists (Oxford University Press)