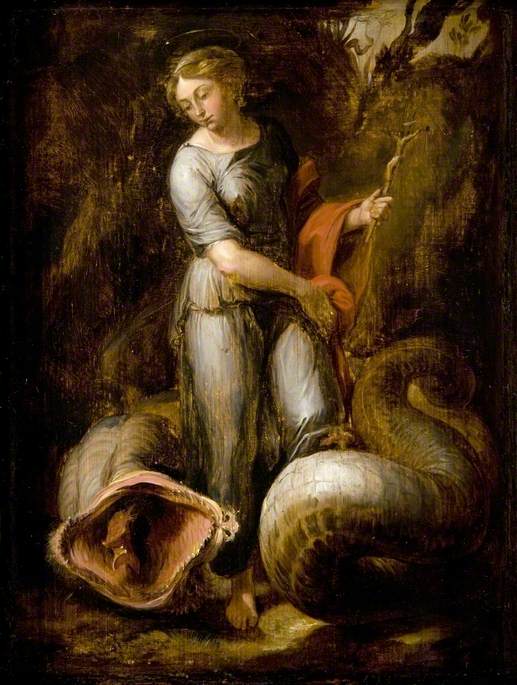 Photo credit: Glasgow Life Museums
(b Antwerp, 15 Dec. 1610; d Brussels, 25 Apr. 1690). Flemish painter, the most important member of a family of Antwerp artists. His output was huge and varied (about 2,000 pictures have been attributed to him), but he is best known for his peasant scenes—similar to those of Brouwer, although less hearty. In 1651 he was appointed court painter in Brussels to Archduke Leopold Wilhelm of Austria (see Habsburg), governor of the Spanish Netherlands, and he was also made custodian of the archduke's art collection. He compiled a catalogue of part of it, published in 1660 as Theatrum Pictorium, and made small copies of some of the paintings to assist the engravers who produced the illustrations (his copies are now widely dispersed; examples are in the Courtauld Gallery and Wallace Collection, London).
Read more
Teniers also painted several larger pictures showing the archduke with his paintings in a fictionalized gallery setting (an example, dated 1651, is in Petworth House, Sussex, NT). His other distinguished patrons included Queen Christina of Sweden, Philip IV of Spain, and various nobles, and his success brought him considerable wealth. His father, David the Elder (1582–1649), was primarily a painter of religious scenes. Few pictures are known that are certainly by him, and many formerly attributed to him are now given to his son, with whom he may have collaborated. David the Younger's son, David III (1638–85), was one of the many artists who imitated his father's work. Several other family members were painters.
Text source: The Oxford Dictionary of Art and Artists (Oxford University Press)