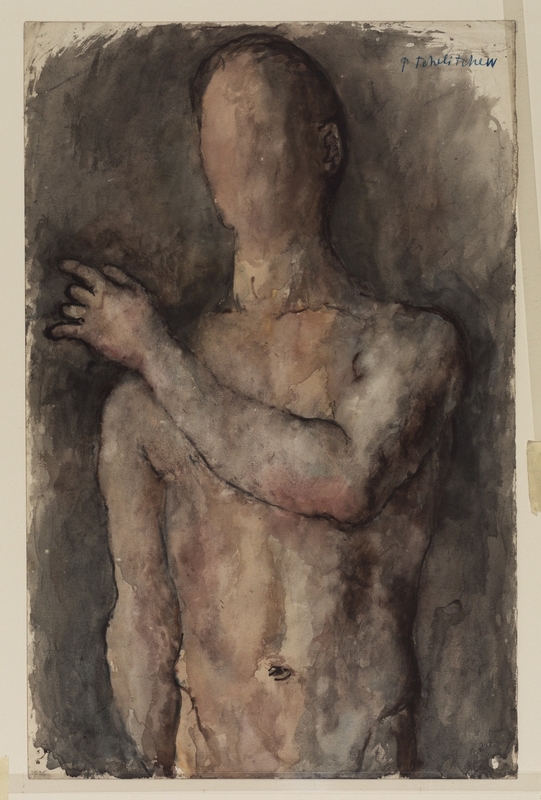 © the copyright holder. Photo credit: The Courtauld
(b Kaluga, 21 Sept. 1898; d Grottaferrata, nr. Rome, 31 July 1957). Russian-born American painter and stage designer. In 1918 he fled Moscow because of the Revolution and in 1923 settled in Paris, where he made a reputation as a stage designer and also became one of the leading exponents of Neo-Romanticism in painting. His subjects included landscapes, portraits, and figure compositions (among them circus scenes recalling Picasso's work in his Blue Period). Some of his paintings were fairly naturalistic, but others used multiple images and violent distortions of perspective. He moved to the USA in 1934 and became an American citizen in 1952. In America he was again in demand as a stage designer, but he grew tired of this kind of work and gave it up in 1942 to concentrate on painting.
Read more
The best-known picture of his American period is probably Hide and Seek (1942, MoMA, New York), a Surrealist-like work in which strangely coloured children's heads weirdly metamorphose into vegetable forms (such subjects reflect something of his belief in the occult—he thought he possessed magical powers). From 1949 he lived mainly in Italy.
Text source: The Oxford Dictionary of Art and Artists (Oxford University Press)