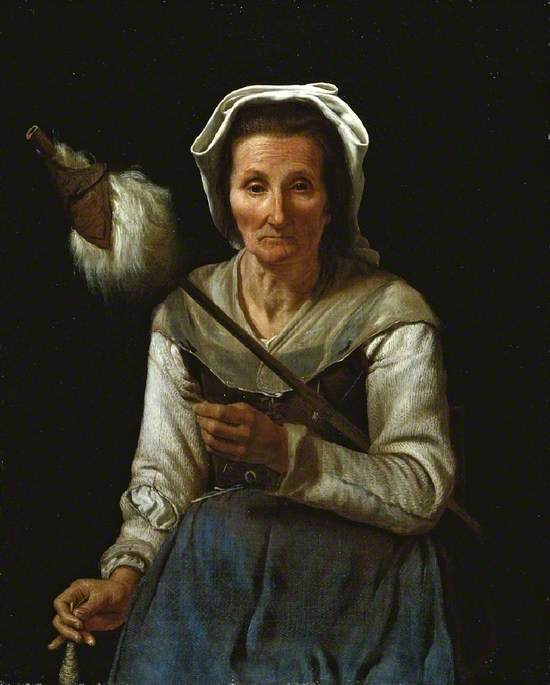 Photo credit: The Fitzwilliam Museum
(bapt. Brussels, 29 Sept. 1618; d Goa, India, 1664). Flemish painter, an enigmatic and exceedingly attractive artist. Nothing is known of his training or early career. From about 1646 to about 1656 he lived in Rome, where he came into contact with the 'Bamboccianti' (see Laer). He painted genre scenes in their manner, but his work is in a class apart because of the quiet, melancholy dignity of his figures and his exquisite tonality. His other pictures in Rome included views of artists' studios (an example dated 1652 is in the Detroit Institute of Arts). By 1656 Sweerts had returned to his native Brussels; he set up a life drawing class in that year and in 1659 became a member of the painters' guild. By 1661 he was in Amsterdam, where he joined a missionary group (he was almost fanatically devout and zealous—giving his possessions to the poor, sleeping on a hard floor, and so on).
Read more
In 1662 he sailed from Marseilles to the Orient, but his fellow missionaries found him quarrelsome and unstable, and he was dismissed at Isfahan in Persia; he made his own way to Goa in India, where he died in a Portuguese mission station. Towards the end of his career, Sweerts seemed to have worked mainly as a portraitist. Like his genre scenes, his portraits are distinguished by delicate and subdued colour harmonies and great sensitivity of expression and handling. They have often been compared with the work of Jan Vermeer, to whom Sweerts's Portrait of a Girl (New Walk Mus. and AG, Leicester) was once attributed.
Text source: The Oxford Dictionary of Art and Artists (Oxford University Press)