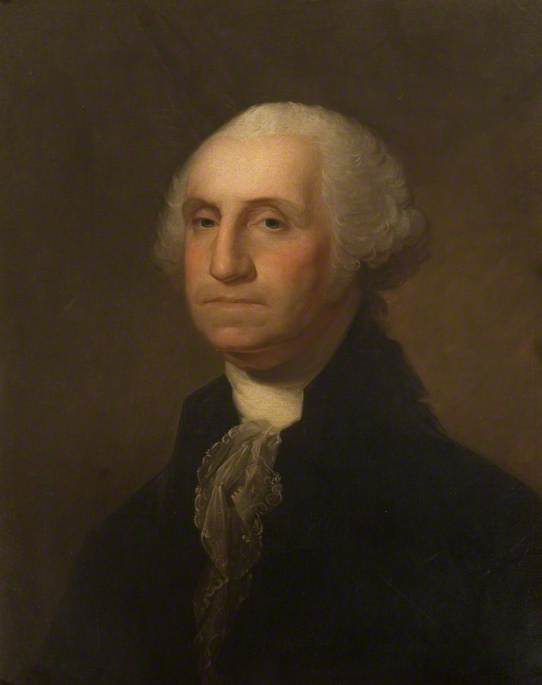 Photo credit: Sulgrave Manor Trust
(b nr. Saunderstown, RI, 3 Dec. 1755; d Boston, 9 July 1828). American portrait painter. With Copley he was the outstanding American portraitist of his period and he is regarded as the creator of a distinctively American style of portraiture. Much of his early career was spent in Scotland (c.1771–2), England (1775–87), and Ireland (1787–92). After he settled permanently in America in 1793, he worked briefly in New York City, then moved to Philadelphia (1794/5), Washington (1803), and finally Boston, where he settled in 1805. He quickly established himself as the best portraitist in the country and painted many of the notables of the new republic. His portraits of George Washington are his most famous works—he created three types (named after early owners), all of which were endlessly copied: the 'Vaughan' type (1795, NG, Washington), the 'Lansdowne' type (1796, NPG, Washington), and the 'Athenaeum' type (1796, jointly owned by MFA, Boston, and NPG, Washington), which is one of the most famous images in American art, being reproduced (in reverse) on the country's one-dollar bill.
Read more
Stuart's style is notable for its fluent brushwork and strength of characterization (Benjamin West—for whom he had worked as an assistant in London—said he 'nails the face to the canvas'). His work had great influence on the next generation of American painters.
Text source: The Oxford Dictionary of Art and Artists (Oxford University Press)