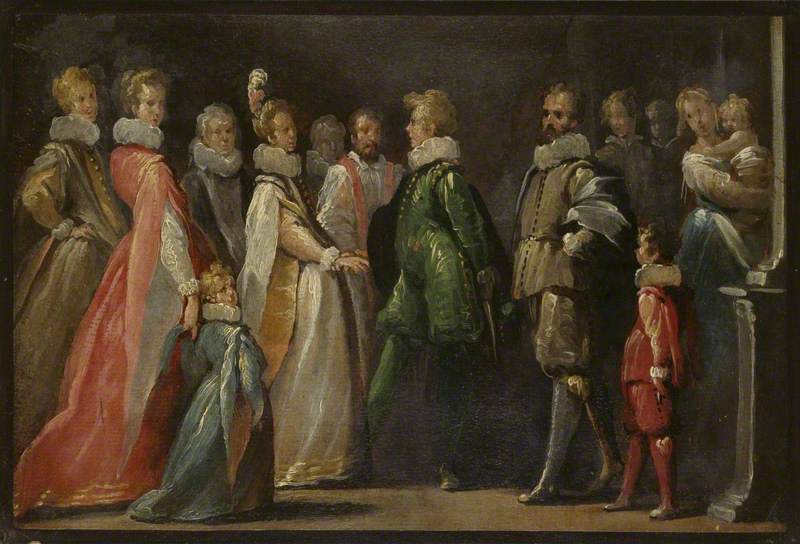 Photo credit: Ashmolean Museum, University of Oxford
(b Genoa, 1581; d Venice, 2 Aug. 1644). The leading Genoese painter of his period. He became a Capuchin monk in 1598, hence his nicknames, Il Prete Genovese ('the Genoese priest') and Il Cappuccino ('the Capuchin'). In 1610 he was allowed to leave his monastery to support his sick and widowed mother and his unmarried sister. By 1630 his mother was dead and his sister had married, and Strozzi is said to have been pressurized to return, this accounting for his move in 1630/1 to Venice (where he spent the rest of his life). Strozzi was successful and prolific in both Genoa and Venice, painting portraits and allegorical and genre scenes (often of musicians) as well as religious works. The sensuous richness of his style was influenced by Rubens (who worked in Genoa), but his paintings are highly distinctive, with an air of refinement and tenderness that recalls van Dyck (who also worked in Genoa).
Read more
During Strozzi's time in Venice there was a dearth of native talent in the city, and with two other 'foreigners', Feti and Liss, he kept alive the painterly tradition of the 16th century.
Text source: The Oxford Dictionary of Art and Artists (Oxford University Press)