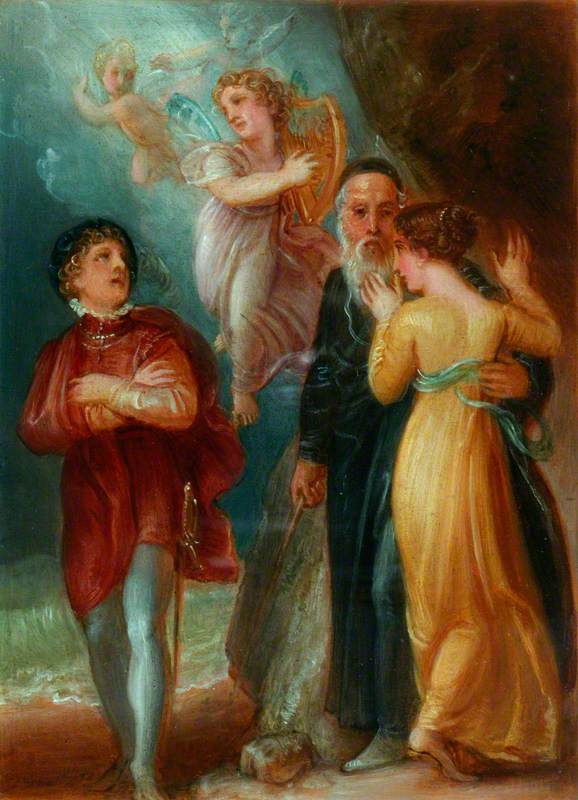 Photo credit: Victoria and Albert Museum, London
(b London, 17 Aug. 1755; d London, 27 Apr. 1834). English painter, book illustrator, and designer. He was a prolific and versatile artist, admired for his work in various fields. His paintings were mainly small-scale historical pieces in a charmingly sentimental manner, but he also did occasional more ambitious works, for example the decoration of the staircase at Burghley House (1799–1803) and of the dome of the Advocates' Library, Edinburgh (1822).
Read more
His book illustrations were mainly for English novels and poetry. As a designer he ranged from monuments to jewellery. His son Charles Alfred Stothard (1786–1821) was a draughtsman and antiquarian.
Text source: The Oxford Dictionary of Art and Artists (Oxford University Press)