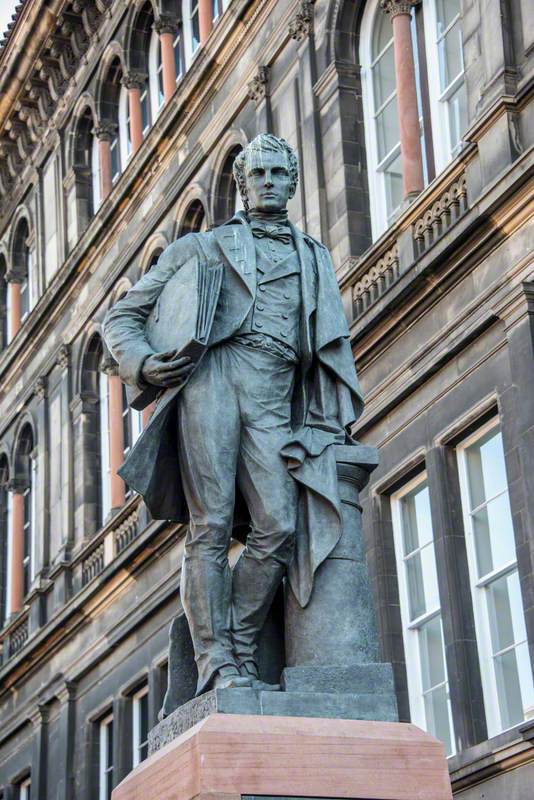 © the artist. Photo credit: Gordon Baird / Art UK
Sculptor in traditional and modern materials, born in Edinburgh but later based in Paisley, Renfrewshire. He attended Glasgow School of Art, 1976–80; made postgraduate studies at the University of Glasgow; then collaborated for a time with Ian Hamilton Finlay. Stoddart was interested in the history of Glasgow's sculpture and made a special study of the nineteenth-century practitioner John Mossman.
Read more
Stoddart's huge Monument to David Hume, in which the Enlightenment philosopher was depicted wearing a toga, gained much press coverage when sited in Edinburgh's Royal Mile in 1997. Earlier, Stoddart had completed classical figures for the Italian Centre, Glasgow.
Text source: 'Artists in Britain Since 1945' by David Buckman (Art Dictionaries Ltd, part of Sansom & Company)