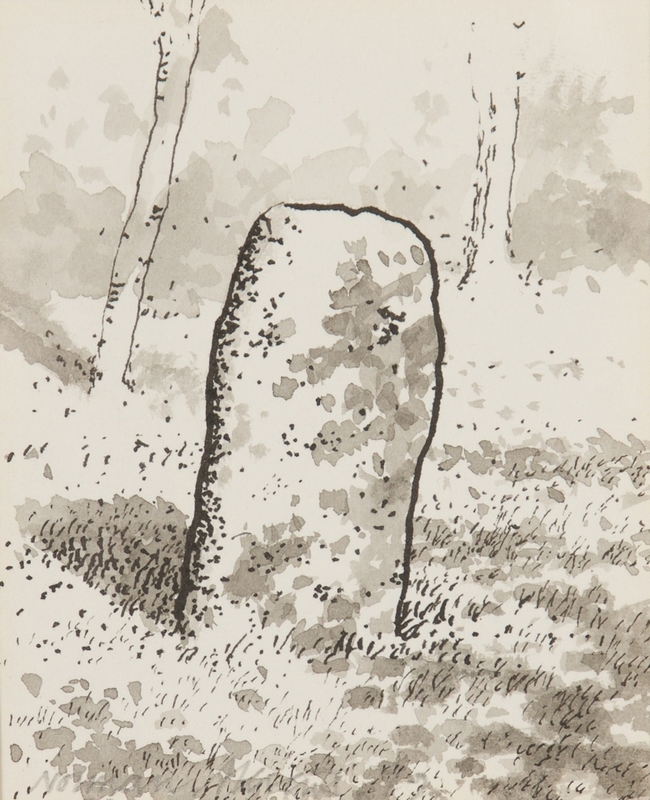 © the artist's estate. Photo credit: The Foundation for Essex Arts: BAT Collection
Printmaker, painter, draughtsman and teacher, born in Bradford. Studied at Bradford Regional College of Art, 1952–7, after three years at Bradford Junior Art School. He also assisted his father, a signwriter. Between 1957–60 was at Royal College of Art, his teachers including Ceri Richards. He won the Lloyd Landscape Scholarship and Abbey Minor Travelling Scholarship. Stevens was later to win the Chichester Arts Festival Prize, in 1975, and awards at British International Print Biennale in 1979 and John Moores Exhibition, Liverpool, 1983. From 1960–7 Stevens taught painting at Manchester College of Art. The year 1965 was significant, for Stevens undertook a 7,000-mile Greyhound Bus tour of America, recording it in photographs and drawings; he also had a one-man show at Mercury Gallery.
Read more
Stevens taught at Maidstone College of Art, 1967–70, at Hornsey College of Art, 1970–3. In 1974–5 Stevens was Gregory Fellow at University of Leeds. The 1970s saw Stevens' international reputation grow, and he was increasingly admired for his superb technical ability as a printmaker, mastering such difficult and unfashionable techniques as the mezzotint. His The Shadowed Garden plates are in the Victoria & Albert Museum collection, and Tate Gallery and Arts Council also hold his work. Clapboard houses, Venetian blinds, Stonehenge and landscape dappled by light and shadow were typical Stevens subjects.
Text source: 'Artists in Britain Since 1945' by David Buckman (Art Dictionaries Ltd, part of Sansom & Company)