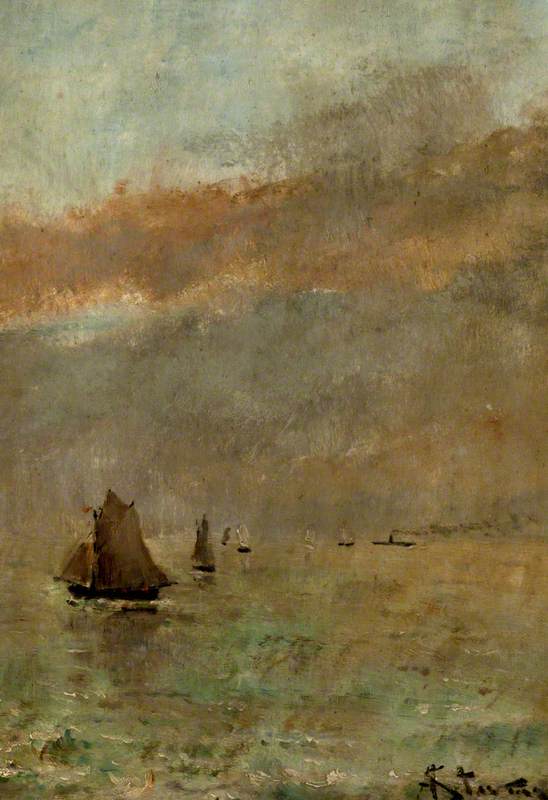 Photo credit: National Trust for Scotland, Brodie Castle
(b Brussels, 11 May 1823; d Paris, 24 Aug. 1906). Belgian painter, active mainly in Paris, where he settled in 1852. From about 1860 he achieved immense success with his pictures of young ladies in elegant interiors dressed in the height of fashion. His skill in rendering fine materials earned him the title 'the Terborch of France'. He was a friend and supporter of Manet and influenced Whistler, with whom he was one of the first enthusiasts for Japanese art. Stevens also painted coastal and marine scenes in a rather freer, more Impressionistic style, similar to that of Boudin or Jongkind. His brother Joseph (b Brussels, 26 Sept. 1816 [or 1819 according to some accounts]; d Brussels, 2 Aug. 1892) was also a painter, mainly of animals, and in his day was almost as famous and successful as Alfred (both brothers were made members of the Legion of Honour).
Read more
Another brother, Arthur (1825–99), was an art critic and dealer, and Alfred's son, Léopold (1866–1935), was a painter.
Text source: The Oxford Dictionary of Art and Artists (Oxford University Press)