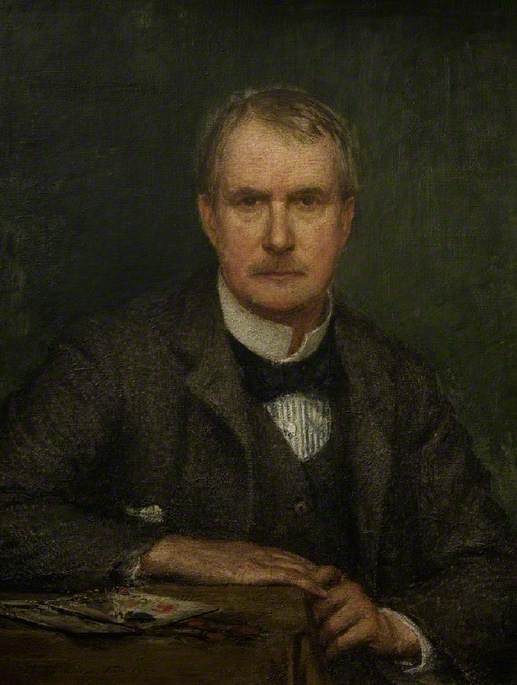 Photo credit: The Fitzwilliam Museum
(b Birkenhead, 28 Dec. 1860; d London, 21 Mar. 1942). English painter, son of a portrait painter Philip Steer (1810–71). With Sickert (his friend and exact contemporary), Steer was the leader among the progressive British artists of his generation who looked to France for inspiration. He trained in Paris 1882–4 (revisiting France four times between 1887 and 1891), and was a founder member of the New English Art Club in 1886. In 1892 the Anglo-Irish novelist George Moore wrote, 'it is admitted that Mr Steer takes a foremost place in what is known as the modern movement' and around this time Steer was indeed at his peak, producing the beach scenes and seascapes that are regarded not only as his best works but also as the finest Impressionist pictures painted by an Englishman.
Read more
They are remarkable for their great freshness and their subtle handling of light, and unlike Sickert's paintings they are devoid of any social or literary content. Among them are several depicting the seaside resort of Walberswick in Suffolk, where he had friends and often stayed at this period. After about 1895 his work became more conventional and more closely linked to the English tradition of Gainsborough (especially in his portraits), Turner, and Constable. In the 1920s he turned increasingly to watercolour. He taught at the Slade School from 1893 to 1930 and in 1931 was awarded the Order of Merit. His sight began to fail in 1935 and he had stopped painting by 1940. In character he was benign, modest, and dryly amusing, inspiring affectionate regard in almost everyone who knew him. He was a confirmed bachelor and a hypochondriac who carried his worries about his health to comic lengths: in his own home 'he donned a hat to go downstairs, because of the changes of temperature between one room and another' (Bruce Laughton, Philip Wilson Steer, 1971).
Text source: The Oxford Dictionary of Art and Artists (Oxford University Press)