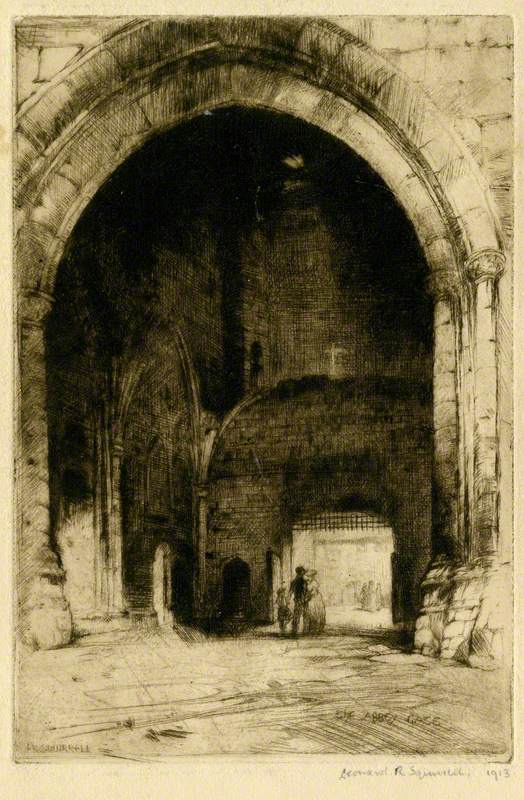 © Estate of Leonard R Squirrell RWS RE. All Rights Reserved, DACS 2021. Photo credit: Colchester and Ipswich Museums Service: Ipswich Borough Council Collection
Watercolour and oil painter and etcher of landscapes and architectural views. Born at Ipswich, Suffolk, Squirrell studied art at Ipswich School of Art, 1908–16, under George Robert Rushton, then at the Slade School of Fine Art, 1921, under Henry Tonks. From just before World War I Squirrell exhibited at the RA, then throughout a long career his work was regularly seen at venues such as RWS, RE, RI and RSA. Squirrell won a number of medals for his etchings, a technique of which he was a master. Yet his firmness of line did not inhibit his fluency as a watercolourist, his main inspiration being the work of John Sell Cotman. His work is in many public and private collections, including the Victoria & Albert Museum, British Museum and Fitzwilliam Museum, Cambridge.
Read more
He wrote several books on watercolour and pastel technique. Lived at Witnesham, near Ipswich, Suffolk. His son Martin was also a painter.
Text source: 'Artists in Britain Since 1945' by David Buckman (Art Dictionaries Ltd, part of Sansom & Company)