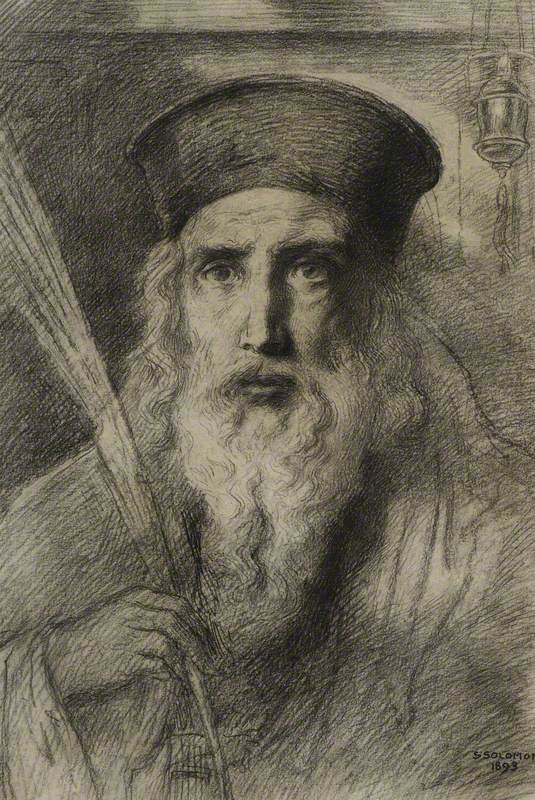 Photo credit: Ben Uri Collection
(b London, 9 Oct. 1840; d London, 14 Aug. 1905). British painter and illustrator, a member of a well-known family of artists. He was part of Rossetti's circle and a friend of Burne-Jones, and his work shows strong Pre-Raphaelite influence. In the 1860s he built up a reputation as an illustrator as well as a painter, but then sank into a life of idleness and dissipation (in 1873 he was convicted of homosexual offences and although he was let off lightly his career was ruined by the incident). His later years were spent in a pathetically bohemian existence, and he died of alcoholism. His sister Rebecca (b London, 26 Sept. 1832; d London, 20 Nov. 1886), who painted portraits and anecdotal historical scenes, also died an alcoholic. Their brother Abraham (b London, 14 May 1823; d Biarritz, 19 Dec.
Read more
1862) painted scenes from literature and contemporary life, some of which attained great popularity and were much reproduced as prints.
Text source: The Oxford Dictionary of Art and Artists (Oxford University Press)