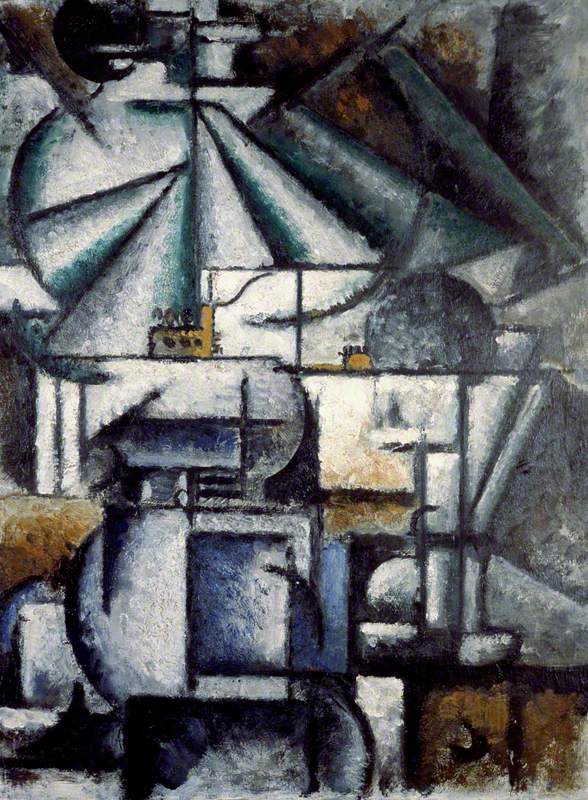 © the copyright holder. Photo credit: Estorick Collection, London
Italian critic and painter, born at Rignano in Tuscany. He studied at the Academy in Florence, then from 1900 to 1907 spent his formative years in Paris, where he wrote for avant-garde periodicals and knew such figures as *Apollinaire, *Braque, *Modigliani, and *Picasso. In 1907 he settled in Florence and in the period before the First World War he was prominent in introducing the discussion of modern art—particularly *Cubism—to Italy; in 1913 he published three of his articles in book form as Cubismo e oltre. He championed the work of *Rosso, but initially he was hostile to *Futurism; however, under the influence of *Boccioni and *Carrà, he became converted to the movement in 1913. After the war his views became increasingly conservative and he joined Carrà and *de Chirico in the attacks they made on Cubism and Futurism in their journal *Valori plastici.
Read more
Soffici's own work as a painter reflects his changing critical outlook, but it is not considered to have much independent merit.
Text source: A Dictionary of Modern and Contemporary Art (Oxford University Press)