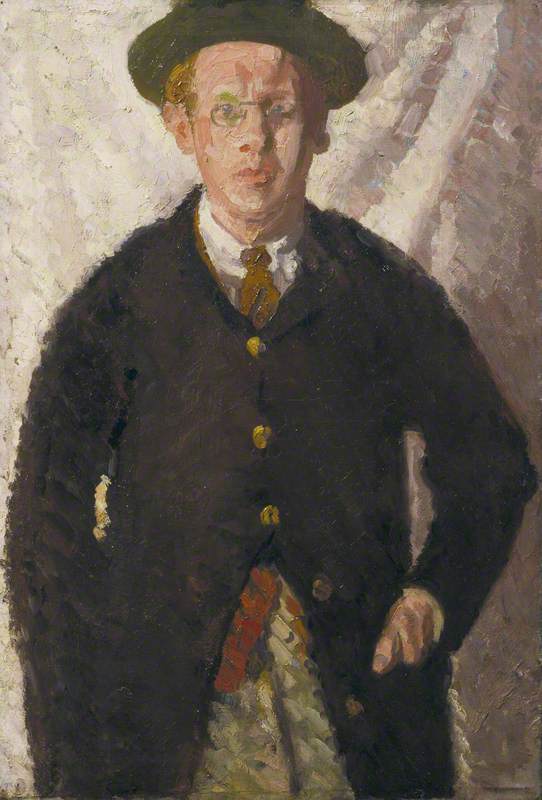 © by permission of the copyright holder. Photo credit: City of London Corporation
(b Halifax, Yorkshire, 22 Oct. 1879; d London, 29 Sept. 1959). British painter. He studied at the Slade School, 1905–7, and for a short time in Paris (1911) under Matisse. Thereafter he identified strongly with French art and during the interwar years he spent much of his time in France, mainly in Aix-en-Provence and Paris. He was delicate in health and of a nervous disposition, but this is hardly apparent from his work, which uses colour in a bold, unnaturalistic manner echoing the Fauves. His lush brushwork, too, has great vigour, and he was one of the few British painters to excel in painting the nude, his dark saturated colours and opulent fluency of line creating images of great sensuousness. He also painted landscapes (most notably a series done in Cornwall in 1920) and still lifes.
Read more
Frank Auerbach and Francis Bacon are among the many artists who have admired Smith's painterliness: Bacon said he was 'one of the very few English painters since Constable and Turner to be concerned with painting—that is, with attempting to make idea and technique inseparable'. His work is in many public galleries, the best collection being in the Guildhall Art Gallery, London.
Text source: The Oxford Dictionary of Art and Artists (Oxford University Press)