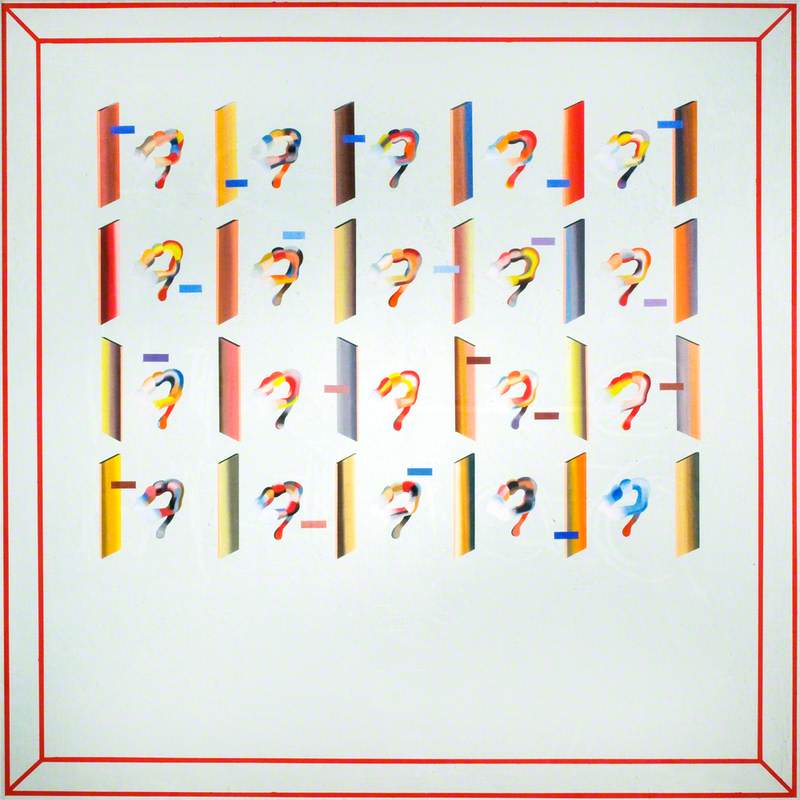 © the artist's estate/courtesy Flowers Gallery, London. Photo credit: Leicester Museums and Galleries
British painter (and occasional sculptor), born in Sheffield. He studied at Sheffield College of Art, 1944–6, and then (after doing National Service) in London at *St Martin's School of Art, 1948–50, and the *Royal College of Art, 1950–53. In the mid-1950s he was a leading figure of the *Kitchen Sink School. A typical work of this period is Mother Bathing Child (1953, Tate), which does in fact feature a kitchen sink. It is set in a crowded house that Smith and his family at this time shared with another Kitchen Sink painter, Derrick *Greaves, and the sculptor George *Fullard. Apart from interiors with figures such as this, he also painted still-lifes and seascapes. Even at this time he attached as much importance to formal qualities as to the nature of the subject-matter.
Read more
He was later to comment: 'This had nothing to do with social comment. If I had lived in a palace I would have painted the chandeliers.' In the 1960s his work became completely abstract. 'The closer the painting is to a diagram or graph, the nearer it is to my intentions. I like every work to establish a fact in the most precise, economical way', he wrote in 1963. Typically his abstracts feature sharply defined shapes arranged against a plain ground in a way that suggests musical analogies—he wrote of 'The sound of the subject, its noise or its silence, its intervals and its activities'. Smith won first prize at the first *John Moores Liverpool Exhibition in 1957 and his work has been widely exhibited in Britain and abroad.
Text source: A Dictionary of Modern and Contemporary Art (Oxford University Press)