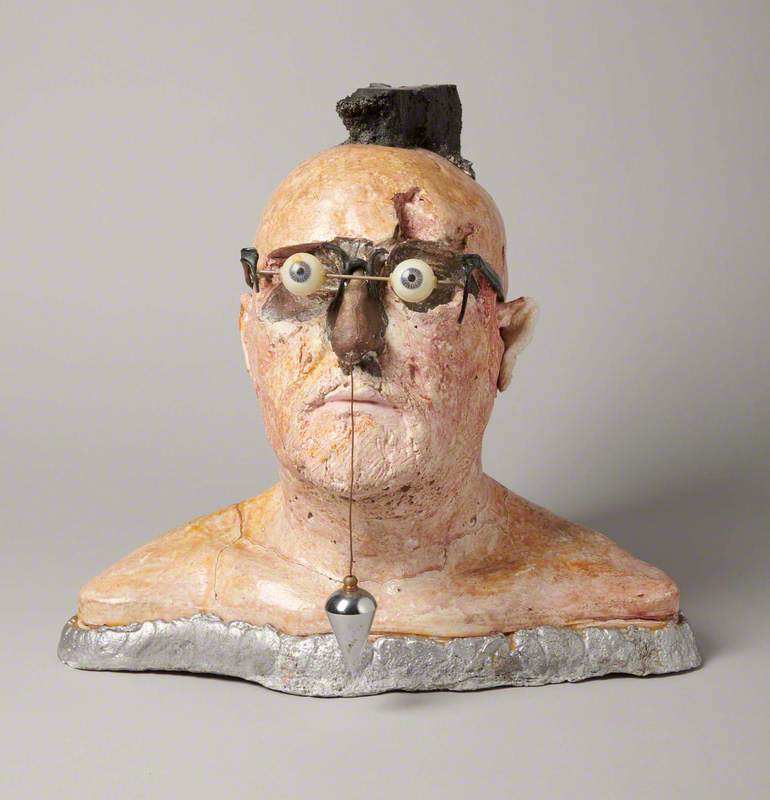 © the artist. Photo credit: Royal Ulster Academy Diploma Collection
Sculptor, born in Belfast, Northern Ireland, where he studied at the College of Art, then at Central School of Art, London. He took part in numerous group shows, including the Women of Ulster Arts Council touring show, 1975–6; Waterman's Art Centre, Brent, 1986; Fenderesky Gallery at Queen's, Belfast, 1990; and Solomon Gallery, Dublin, 1993. Had a solo show with Tom Caldwell and Arts Council Galleries, Belfast, both 1982, then a touring exhibition in 1991 including Garter Lane Arts Centre, Waterford. Participated in many conferences, seminars and workshops, being on the organising committee of the International Sculpture Conference, Dublin, 1988. Awards included RUA Silver Medal in 1983, its Gold Medal in 1988, elected academician of RUA in 1990 and a member of its council, 1992.
Read more
From 1988–91 Sloan was director, Sculptors' Society of Ireland. Ulster Museum in Belfast, Northern Ireland Arts Council, Arts Council of Ireland and Belfast Newsletter hold examples. His mixed-media self-portrait is in the National Self-Portrait Collection of Ireland, University of Limerick. Lived in Portadown, Armagh.
Text source: 'Artists in Britain Since 1945' by David Buckman (Art Dictionaries Ltd, part of Sansom & Company)