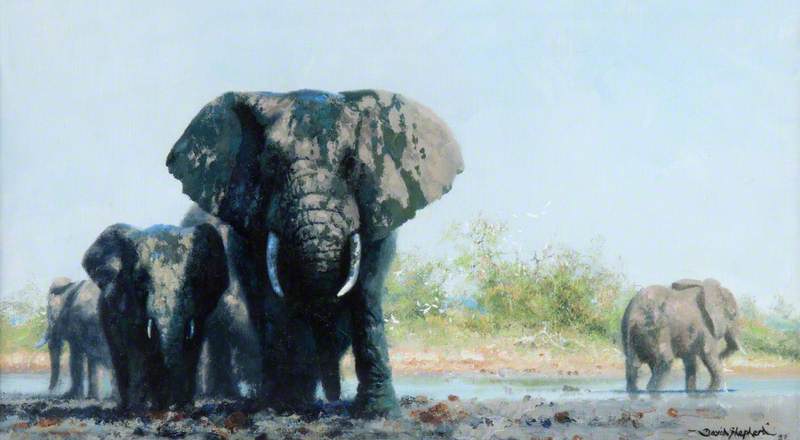 © the artist's estate. Photo credit: Airborne Assault Museum
British painter and wildlife conservationist, born in London. He started his career with aviation subjects, but in 1960 he began painting African wildlife and it is in this area that he has become internationally famous—not only with his paintings (and *popular prints reproduced from them), but also through his fundraising activities to preserve endangered species. He has published several books on his work and also an autobiography entitled The Man Who Loves Giants (1975, second edition 1989); this was also the title of a BBC television documentary on his life. Apart from wildlife, his great passion is steam locomotives—likewise a favourite subject in his paintings (the 'Giants' in the title of his autobiography refers to both elephants and engines).
Read more
Shepherd has also painted portraits and occasional religious works.
Text source: A Dictionary of Modern and Contemporary Art (Oxford University Press)