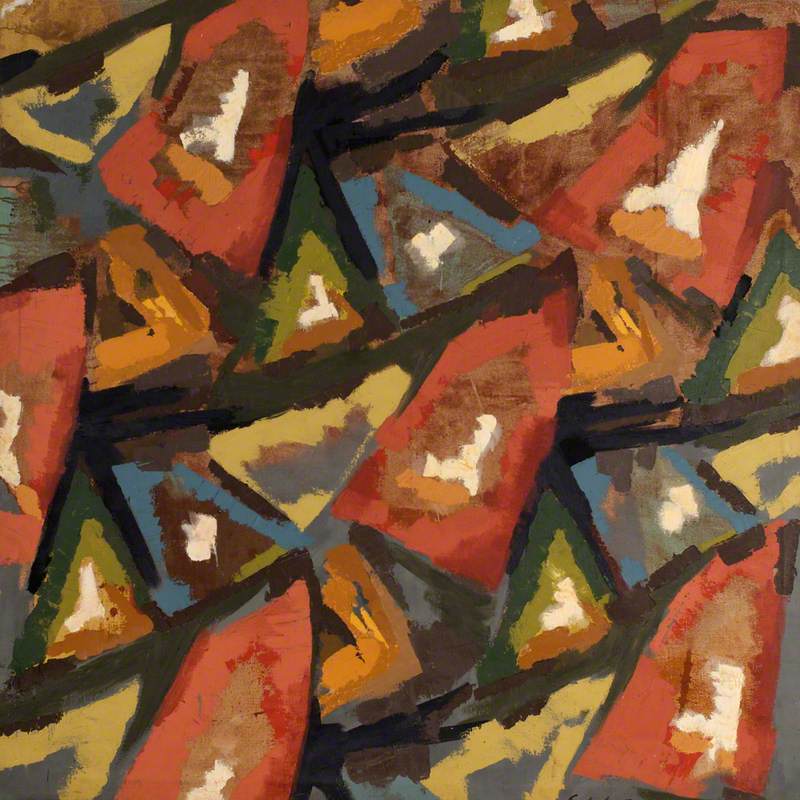 © the artist. Photo credit: Aberystwyth University School of Art Museum and Galleries
Painter and teacher, born in London. He attended Sutton and Cheam School of Art, 1950–54, then after National Service in Germany, 1954–6, was at Slade School of Fine Art, 1956–60, the final year being postgraduate studies. Setch then went on to teach, at Leicester College of Art, 1960–4; was organising tutor at Barry Summer School, 1963–9; and from 1964 was senior lecturer in painting at South Glamorgan Institute of Higher Education, Cardiff. Among Setch's other appointments was as visiting lecturer at Emily Carr College of Art, Vancouver, Canada, 1981; artist-in-residence at Victorian College of Art, Melbourne, Australia, 1983; and in 1987 he was elected to the faculty of British School in Rome. Setch also did extensive work as an external assessor and examiner for degree courses.
Read more
For many years Setch combed the beaches along the Severn Estuary and used the detritus of society to create pictures of singular quality. As well as taking part in many mixed shows Setch had an extensive list of solo exhibitions, starting in 1965 at the Grabowski Gallery. More recent ones included Nigel Greenwood Gallery; Andrew Knight Gallery, Cardiff; and in 1992–3 an Oriel Welsh Arts Council show which toured Britain. In 2001 the RWA gave Setch a show covering four decades of his idiosyncratic productions and there was a retrospective at Wrexham Arts Centre in 2002. In 2004, Campden Gallery in Chipping Campden put on Setch's show Skateboarders. Setch's work is held by Tate Gallery, Victoria & Albert Museum, Arts Council and other British and foreign collections. Lived in Penarth, South Wales.
Text source: 'Artists in Britain Since 1945' by David Buckman (Art Dictionaries Ltd, part of Sansom & Company)