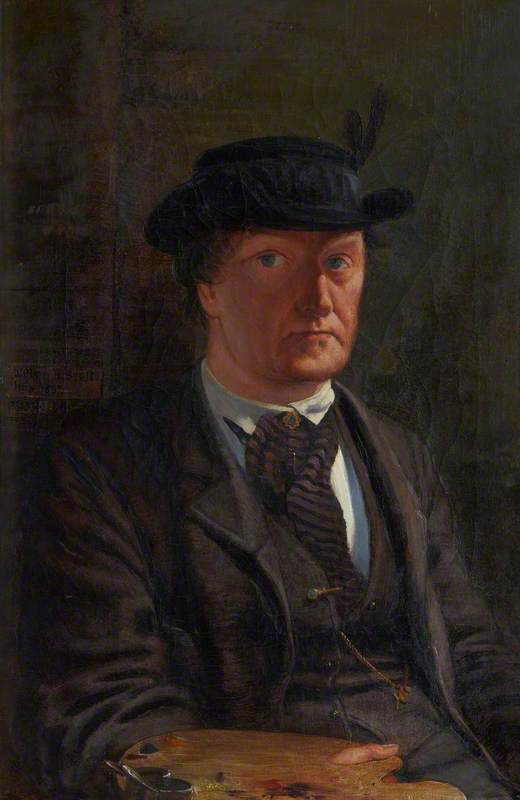 Photo credit: National Galleries of Scotland
(b Edinburgh, 12 Sept. 1811; d Penkill Castle, Ayrshire, 22 Nov. 1890). Scottish painter and poet. He was head of the Government School of Design in Newcastle upon Tyne, 1843–64, and his best-known works are near Newcastle, at Wallington Hall, Northumberland: a series (1857–61) representing Northumbrian history and including the well-known Iron and Coal, one of the earliest representations in art of heavy industry.
Read more
Bell was a close friend of Rossetti, and his work has affinities with Pre-Raphaelitism in its Romanticism and love of historical detail. His literary output included much poetry and several books on art, among them a memoir (1850) of his brother David Scott (1806–49), a history painter and book illustrator. Their father, Robert Scott (1771–1841), was an engraver.
Text source: The Oxford Dictionary of Art and Artists (Oxford University Press)