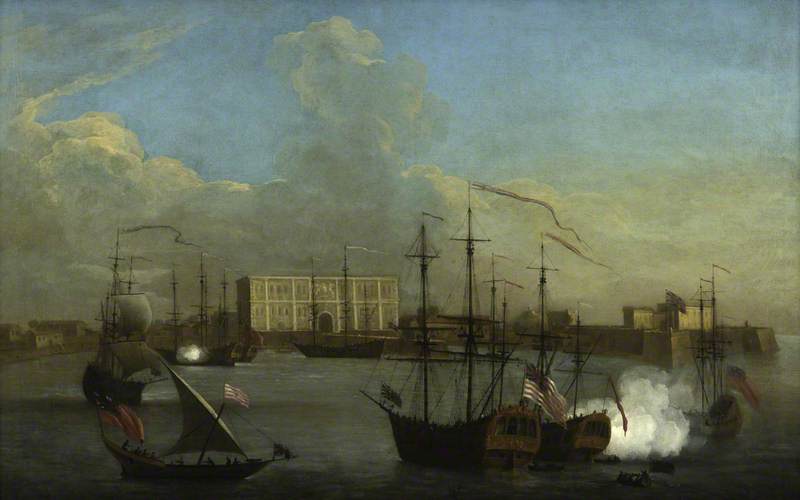 Photo credit: British Library
(b London, ?1702; d Bath, 12 Oct. 1772). English marine and topographical painter. He began as a painter of sea battles in the tradition of the van de Veldes (examples are in the National Maritime Museum, London), but in the 1740s he turned more to topographical views (usually of the London riverside) in the manner of Canaletto, who was then enjoying great success in England. He was not simply a mechanical imitator, however, and had a feeling for the English atmosphere that is lacking in Canaletto, who brought the Venetian light with him to England. Scott also could achieve a distinctive grandeur of design, as in An Arch of Westminster Bridge (c.1750, Tate, London), which is often considered his masterpiece. He left London in 1765, living in Ludlow, Shropshire, until 1769, when he settled in Bath for reasons of health (he suffered from gout), evidently painting little in his later years.
Read more
He was a friend of Hogarth and sometimes collaborated with George Lambert; his pupils included Sawrey Gilpin and William Marlow.
Text source: The Oxford Dictionary of Art and Artists (Oxford University Press)