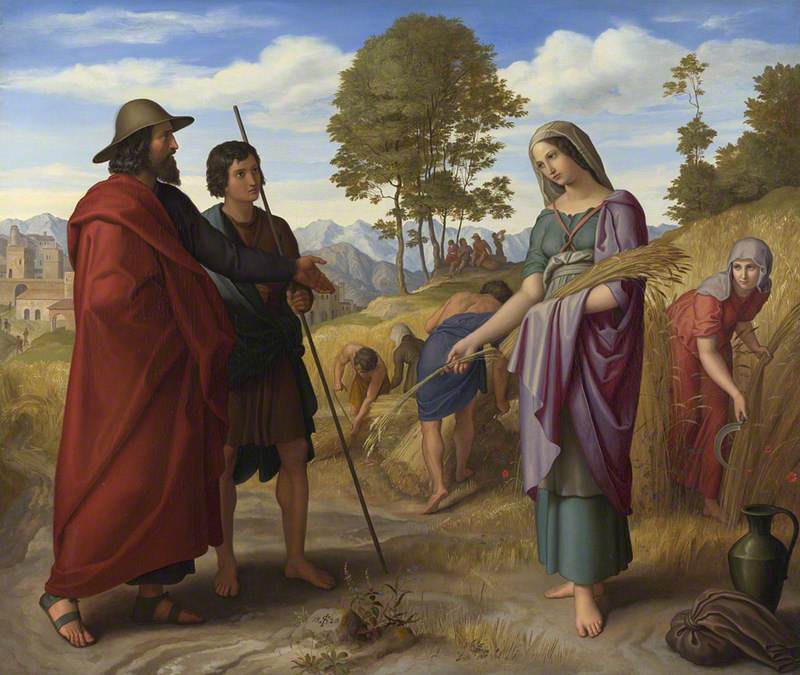 Photo credit: The National Gallery, London
(b Leipzig, 26 Mar. 1794; d Dresden, 24 May 1872). German painter and draughtsman, the most distinguished member of a family of artists. After studying at the Vienna Academy, he moved to Rome in 1818 and joined the Nazarenes, taking part in their fresco decoration of the Casino Massimo. In 1827 he moved to Munich, where he was employed by Ludwig I on vast mural schemes in his palace, the Residenz, illustrating scenes from the legend of the Nibelung and from German history (the work was not completed until 1867). In 1846 Schnorr became a professor at the Academy in Dresden and the following year director of the Gemäldegalerie there. Because of his administrative duties and trouble with his eyesight he did comparatively little creative work in his later years.
Read more
His last major project, on which he worked for many years and which brought him international recognition, was a series of illustrations to the Bible, published in the form of wood engravings as Die Bibel in Bildern (1852–60) and in an English edition as Schnorr's Bible Pictures (1855–60).
Text source: The Oxford Dictionary of Art and Artists (Oxford University Press)