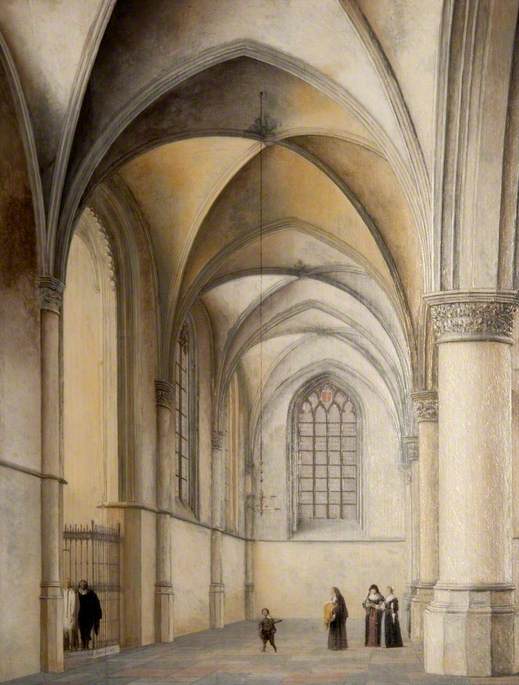 Photo credit: Glasgow Museums
(b Assendelft, nr. Haarlem, 9 June 1597; bur. Haarlem, 31 May 1665). Dutch painter of architectural subjects, particularly church interiors, active mainly in Haarlem. He was the son of an engraver and map-maker, Jan Saenredam (c.1565–1607), and a friend of the architect Jacob van Campen, who made a drawing of Saenredam (1628, BM, London), which shows that he was dwarf-like and evidently hunchbacked. Saenredam was the first painter to concentrate on accurate depictions of real buildings rather than the fanciful inventions of the Mannerist tradition. His pictures were based on painstaking drawings, but they never seem pedantic or niggling and are remarkable for their delicacy of colour and airy grace. The Cathedral of St Bavo (where he is buried) and the Grote Kerk in Haarlem were favourite subjects, but he also travelled to other Dutch towns to make drawings, and Utrecht is represented in several of his paintings.
Read more
He also made a few views of Rome based on drawings in a sketchbook by Maerten van Heemskerck (now in the Kupferstichkabinett, Berlin) that he (or someone in his circle) owned. His work had great influence on Dutch painting.
Text source: The Oxford Dictionary of Art and Artists (Oxford University Press)