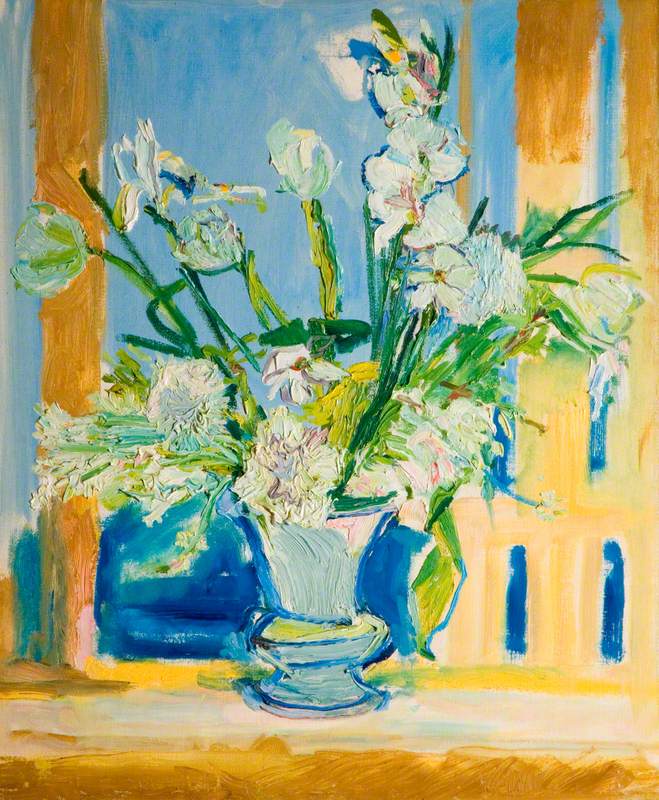 © the copyright holder. Photo credit: The New Art Gallery Walsall
Sculptor and painter, born in New York City, who sculpted in the manner of Jacob Epstein, who encouraged her. She attended school in Montreal and while still there first showed a bronze at Royal Canadian Academy of Arts in Toronto, entered under an assumed name, giving the family chauffeur's address. She subsequently studied briefly with the sculptor Jean Camus in Paris, and spent four years as an artist in London before returning to America in 1938. She had a successful solo show at Cooling Galleries aged only 20, her subjects including Arturo Toscanini the conductor, Paul Robeson the singer and actor and Ellen Ballon, the Canadian pianist. Ryan continued to work for periods in Connecticut and London and showed regularly in Europe and America.
Read more
Her later life was persistently marred by illness, and was spent in London. Like her father and grandfather, the wealthy American railway magnate and financier Thomas Fortune Ryan, Sally Ryan was an avid collector of art. A close friendship with Kathleen Garman, Lady Epstein, led to their forming the Garman-Ryan Collection, now housed in Walsall Museum & Art Gallery. Much of Ryan's own work is included.
Text source: 'Artists in Britain Since 1945' by David Buckman (Art Dictionaries Ltd, part of Sansom & Company)