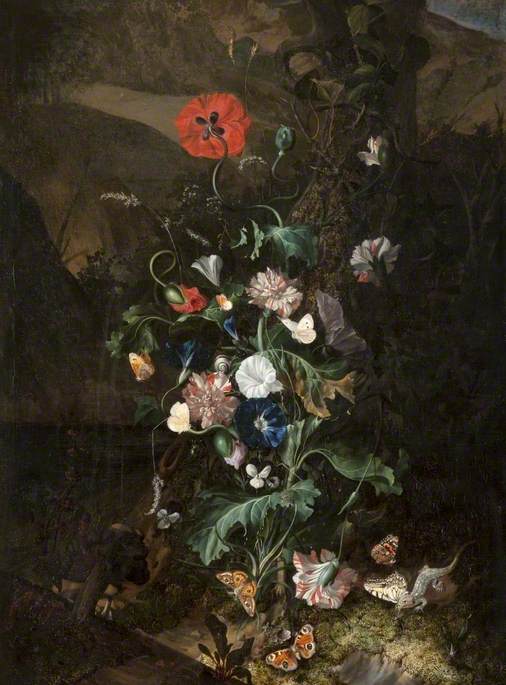 Photo credit: Glasgow Museums
(bapt. The Hague, 3 June 1664; d Amsterdam, 12 Aug. 1750). Dutch still-life painter, with van Huysum the most celebrated exponent of flower pieces in her period. The daughter of a botanist and the pupil of Willem van Aelst, she worked mainly in Amsterdam, but also in The Hague (1701–8) and Düsseldorf, where from 1708 to 1716 she was court painter to the Elector Palatine. Her richly devised bouquets are painted in delicate colours with meticulous detail, and are worthy of the finest tradition of Dutch flower painting.
Read more
She continued to use the dark backgrounds characteristic of van Aelst and the older generation long after van Huysum and other contemporaries had gone over to light backgrounds.
Text source: The Oxford Dictionary of Art and Artists (Oxford University Press)