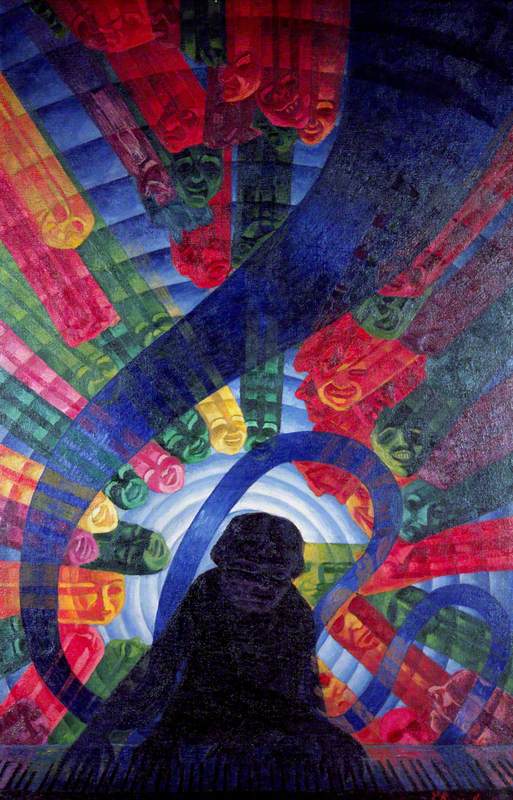 Photo credit: Estorick Collection, London
(b Portogruaro, nr. Venice, 30 Apr. 1885; d Cerro di Laveno, Lake Maggiore, 6 Feb. 1947). Italian painter and musician. He signed both the Futurist painters' manifestos in 1910, but he is remembered mainly as 'the most spectacular innovator among the Futurist musicians' (New Grove Dictionary of Music and Musicians, 1980). In 1913 he published a manifesto, of L'arte dei rumari (The Art of Noises, expanded in book form in 1916), and later in the same year he demonstrated the first of a series of intonarumori ('noise-makers'), which produced a startling range of sounds.
Read more
In 1913–14, he gave noise concerts in Milan (causing a riot), Genoa, and London. Others followed after the First World War. Several leading composers, notably Ravel and Stravinsky, thought they opened up interesting possibilities, and Russolo has been regarded as a pioneer of today's electronic music. Unfortunately his compositions and machines have been destroyed. As a painter Russolo made rather crude use of the Futurist device of 'lines of force' in his early work; after the war his style became more naturalistic.
Text source: The Oxford Dictionary of Art and Artists (Oxford University Press)