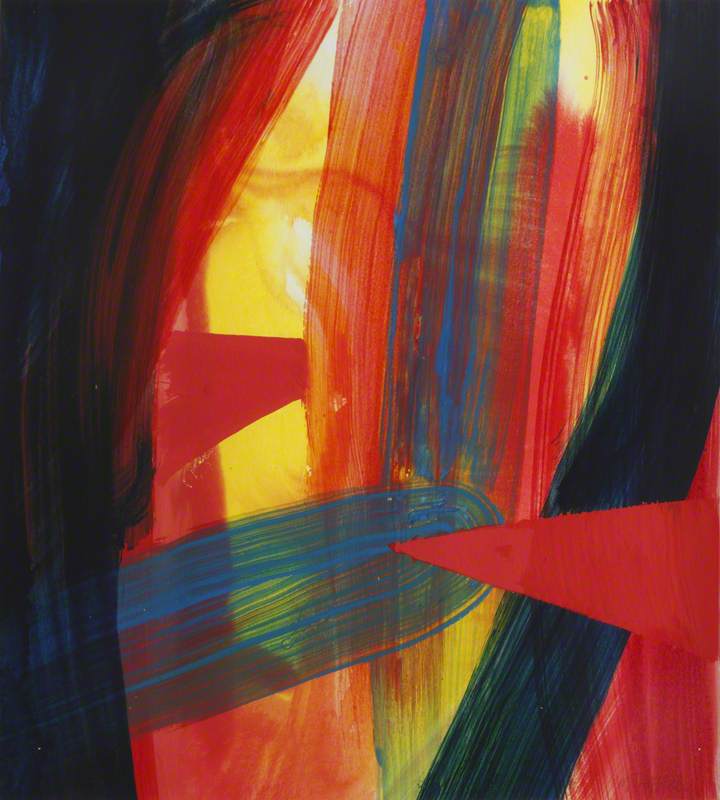 © the artist. Photo credit: Department of Economics
Rowan-Hull, born in Clacton-on-Sea, Essex is an artist who works with painting, real-time space and extended media. Rowan-Hull is known for making work live in performance, which explores the senses through gesture, movement, colour and the interactive process of painting via often large scale interventions in different spaces, particularly with improvisation in the fields of contemporary music, dance and most recently in films.
Read more
Rowan-Hull's practice consists of ongoing examination and analysis of this hybrid work through performances, which present the interconnective spaces of painting, music and movement, which forms a new intensity of listening, translation and transformation. These interventions are forms of collaboration and demonstrate and analyse how such collaborations work both as process and product.

Rowan-Hull is a synaesthete, enabling him to see music in terms of colours. This has led to many collaborations and cross-fertilisation of disciplines including music, science, poetry, and dance. His work helps raise awareness of issues in wider aspects of mental health framed around his own neurodivergence. This has led to commissioned work in healthcare environments.

Rowan-Hull has had performances/interventions in art galleries nationally and internationally. Most notably at the Frieze art fair (2017), Reykjavic Sequences (Real Time Art) 2015, Prometheus Institute, Kazan (2015) South Bank Centre (20011/2012) Modern Art Oxford (2011) Verbier Music Festival Switzerland (2010) Sainsbury Centre, Norwich (2007) Pallant House Gallery (2007) Westminster/Liverpool Cathedral (2006/2007) Royal Academy of Music (2006) Dartington Festival (2005) and the Festival Hall in 2002.

Rowan-Hull was Creative Arts Fellow at Wolfson College 2009–2012 and is a life member of the University of Oxford.
Text source: the artist