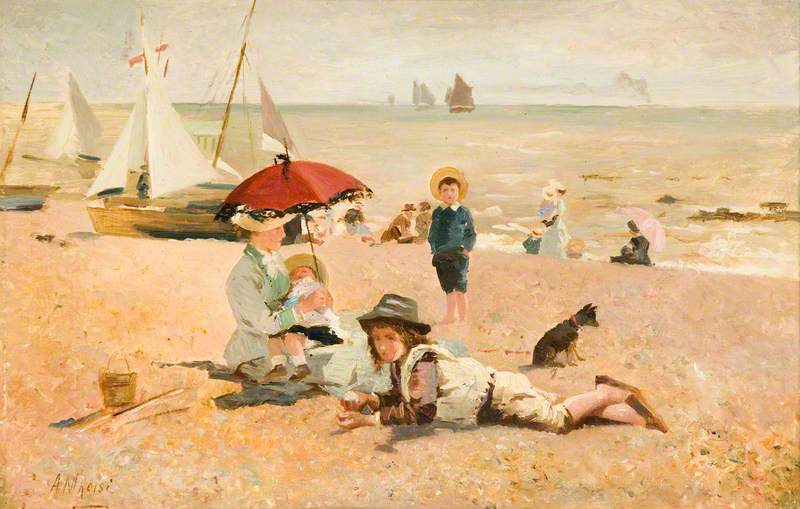 Photo credit: The Potteries Museum & Art Gallery
The painter Alexander Mark Rossi was born in Corfu. After marrying his wife, Jane Gillow, he moved to England in 1866 and settled in London in the 1870s. Rossi specialised in genre paintings. His family were often used as reference models in his work – children and young adults appear frequently.

Rossi contributed to exhibitions at the Royal Academy of Arts and the Royal Society for British Artists.
Read more
He was also a member of the short-lived Hogarth Club, an exhibition society founded by former members of the Pre Raphaelite Brotherhood. He died in Golders Green in 1916.
Text source: Art Detective