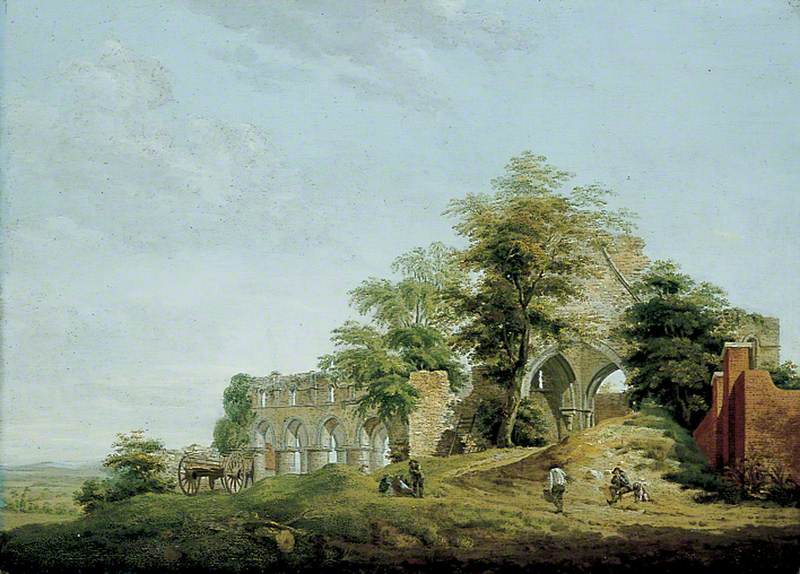 Photo credit: Bridgeman Images
(b London, ?(25 Mar.) ?1746; d London, 3 Mar. 1801). English painter. He studied engraving with his father Edward (?1724–74), who specialized in architectural subjects, and painting with Paul Sandby (who evidently dubbed him 'Angelo'). From about 1788 he made regular sketching tours in the southern and midland counties and he was one of the most industrious watercolour topographers of his time.
Read more
From 1779 to 1800 he was scene painter at the Haymarket Theatre in London.
Text source: The Oxford Dictionary of Art and Artists (Oxford University Press)