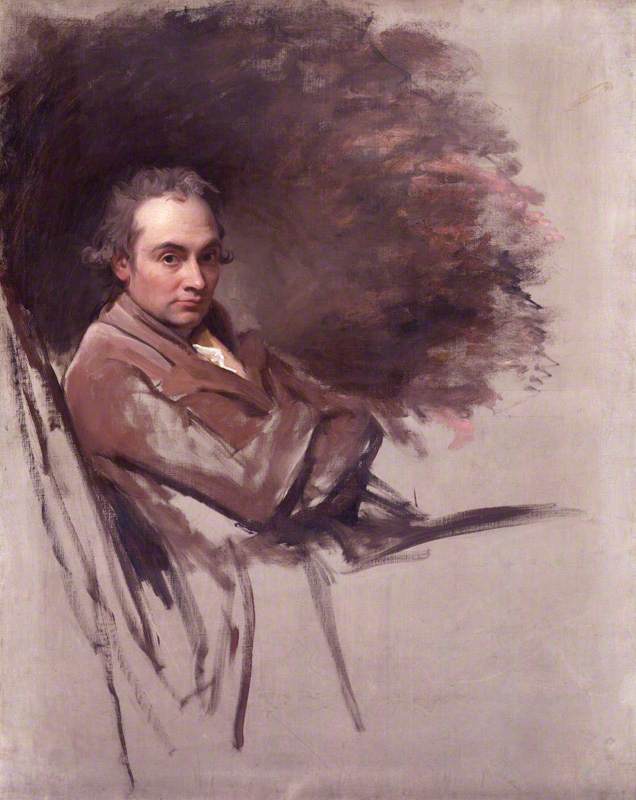 Photo credit: National Portrait Gallery, London
(b Dalton-in-Furness, Lancashire [now in Cumbria], 15 Dec. 1734; d Kendal, Cumberland [now in Cumbria], 15 Nov. 1802). English painter (mainly of portraits) and draughtsman. He worked in the north of England (mainly in Kendal, but also in York) until 1762, when he settled in London. There he became the most successful portraitist of the day apart from Reynolds and Gainsborough. His posthumous reputation was once almost the equal of theirs, but later faded considerably. Much of his work is now considered facile and repetitive compared with that of his two great contemporaries, and he was probably at his best with portraits of young people, when his delicate colour sense and graceful line were used to good effect. As with many successful portraitists, his heart lay elsewhere and he had aspirations to be a history painter.
Read more
In 1773–5 he visited Italy (he made the outward journey with Ozias Humphry) and the antique and Renaissance art he saw there had a lasting effect on him; however, his plans for grandiose multi-figure compositions rarely got beyond his sepia drawings (a large collection is in the Fitzwilliam Museum, Cambridge), although he did paint a huge and poorly received Shipwreck Scene from 'The Tempest' (1790) for Boydell's Shakespeare Gallery (fragments of the destroyed picture are in Bolton Mus. and AG). Introspective and nervous by temperament, Romney was attracted to literary circles and associated little with his fellow artists, never exhibiting at the Royal Academy. His friends among artists tended to be others of literary inclination, such as Flaxman and Fuseli. In 1782 he met Emma Hart, later Lady Hamilton, Nelson's mistress, and became infatuated with her, painting her many times in various guises (there are three examples in Tate Britain). His final years were marred by ill health and depression (his heavy workload helped undermine his constitution) and in 1799 he retired to Kendal. There he was cared for by his wife, whom he had rarely seen since settling in London (they had married—a shotgun wedding—in 1756). Romney's output was very large and his paintings are in many collections in Britain and the USA (in the period from about 1875 to the First World War he was a particular favourite of American collectors and his work often fetched huge sums at this time, as well as being much copied and imitated). See also Cotes.
Text source: The Oxford Dictionary of Art and Artists (Oxford University Press)