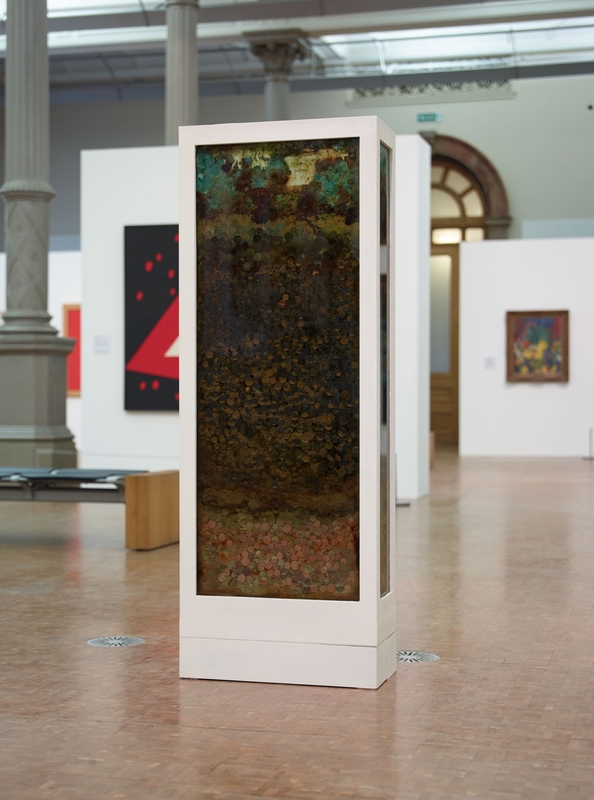 © the estate of Donald G. Rodney. Photo credit: Birmingham Museums Trust
Artist born and died in London, who studied at Trent Polytechnic, 1981–5, and the Slade School of Fine Art, 1985–7, undertaking an Arts Council Traineeship in Exhibition Programming, hosted by Ikon Gallery, Birmingham. Group shows included True Colours, 1987; Seachlight, Ikon, 1989; Care and Control, Hackney Hospital, 1994; and Body Visual, Barbican Centre, 1996. He had a solo show, The Atrocity Exhibition and Other Empire Stories, at The Black Art Gallery in 1986, later ones including 9 Nights in El Dorado, South London Gallery, 1997. In 2000, Autoicon was launched on the Internet by a group of friends and artists (Eddie Chambers, Geoff Cox, Richard Hylton, Virginia Nimarkoh, Mike Phillips, Keith Piper, Gary Stewart and Diane Symons) known as Donald Rodney plc, with Arts Council support.
Read more
The venture was intended to simulate Rodney's physical presence and creative personality and redefine the role of the artist.
Text source: 'Artists in Britain Since 1945' by David Buckman (Art Dictionaries Ltd, part of Sansom & Company)