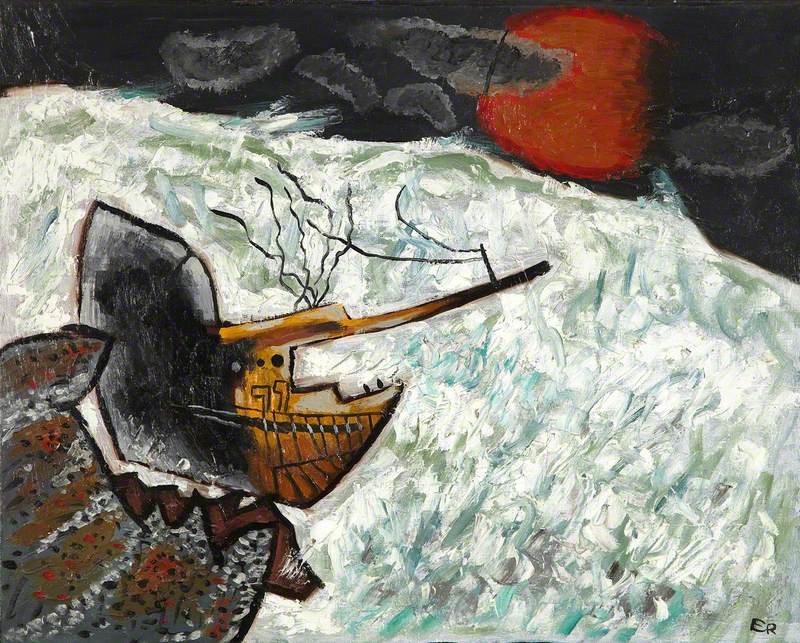 © the copyright holder. Photo credit: Royal Scottish Academy of Art & Architecture
Painter, mural artist, stage designer, illustrator and teacher, born in Aberdeen. He studied at Edinburgh College of Art, winning the Andrew Grant Major Travelling Scholarship to Italy in 1956–7. Ritchie early on established a name as a mural painter, among his commissions being the Diaghilev Exhibition at Edinburgh Festival in 1955; the Military Tattoo in 1959 and 1970; and then in 1985 the Epstein Exhibition. During the late 1950s and early 1960s Ritchie taught at Edinburgh College of Art as well as Dewsbury and Batley Technical Art College. Then after seven years teaching secondary school, in 1973 he gave this up to teach art privately. Meanwhile, Ritchie had designed a range of stage sets, from Nabucco to HMS Pinafore. He also did book illustration as well as work for magazines such as Scottish Field.
Read more
His solo shows included Scottish Gallery, Edinburgh, 1978 and 1981, and he was included in The Compass Contribution at Tramway, Glasgow, 1990.
Text source: 'Artists in Britain Since 1945' by David Buckman (Art Dictionaries Ltd, part of Sansom & Company)