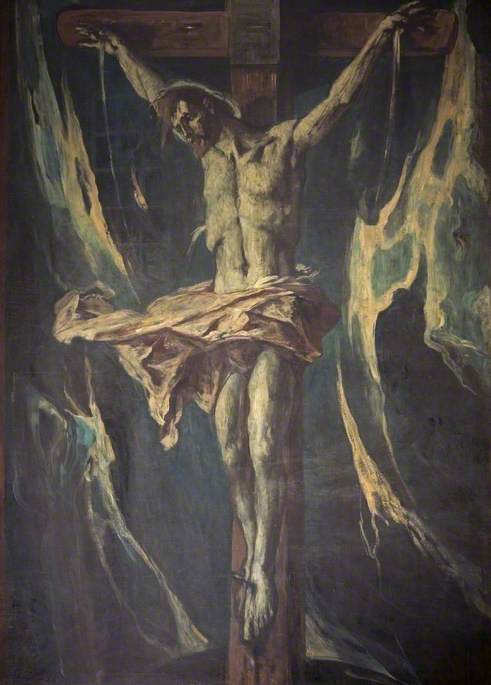 Photo credit: The Cheltenham Trust and Cheltenham Borough Council
(b Geneva, 2 Oct. 1866; d London, 7 Oct. 1931). British painter, designer, sculptor, collector, and writer on art. In 1882, while studying wood engraving at Lambeth School of Art, he met fellow student Charles Shannon (b Quarrington, Lincolnshire, 26 Apr. 1863; d Kew, Surrey [now in Greater London], 18 Mar. 1937), a painter and engraver who became his lifelong companion. Kenneth Clark writes that 'Ricketts did most of the talking. Shannon was quiet and recessive, but his rare interpolations showed good sense and considerable learning. One could see that Ricketts turned to him as to a reasonable wife.' Ricketts initially made his mark in book production, first as an illustrator, then as the driving force behind the Vale Press (1896–1904), one of the finest private presses of the day.
Read more
After the closure of the Press (following a disastrous fire), Ricketts turned to painting and occasional sculpture, and in 1906 he began to make designs for the theatre. His paintings—typically rather melodramatic, heavy-handed figure subjects—have not worn well, but his colourful stage designs are still much admired. He had a great reputation as a connoisseur and in 1915 turned down the offer of the directorship of the National Gallery. Later he regretted this decision, but he served on various committees and put much energy into trying to combat modernism in art. Most of the highly varied collection he made with Shannon was bequeathed to the Fitzwilliam Museum in Cambridge, although the gem of the collection, Piero di Cosimo's Fight between Lapiths and Centaurs, went to the National Gallery. Ricketts's main books were The Prado and its Masterpieces (1903), Titian (1910), and Pages on Art (1913); Self-Portrait (taken from his letters and journals) was posthumously published in 1939.
Text source: The Oxford Dictionary of Art and Artists (Oxford University Press)