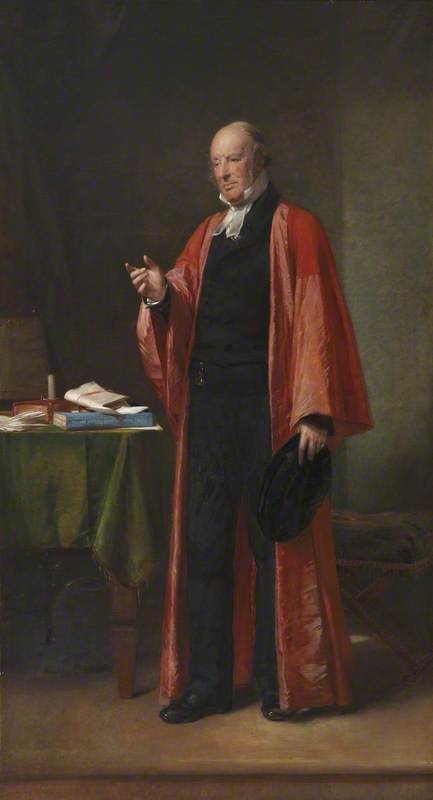 Photo credit: Examination Schools, University of Oxford
(b London, 28 Mar. 1809; d London, 19 Mar. 1896). The best-known member of a family of English painters. A pupil of his father, the miniaturist Thomas Richmond, Sen. (1771–1837), he also studied at the Royal Academy, where he became a friend of Samuel Palmer. With Palmer and others he was one of the group of William Blake's followers known as the Ancients. However, his imitation of Blake's mannerisms was heavy-handed (The Eve of Separation, 1830, Ashmolean Mus., Oxford). From about 1830 he turned from poetic and religious themes to portraiture and became a great fashionable success. He was highly prolific, his account books listing about 2,500 portrait paintings and drawings. His brother, Thomas Richmond, Jun. (1802–74), and his son, Sir William Blake Richmond (b London, 29 Nov.
Read more
1842; d London, 11 Feb. 1921), were also painters. Thomas specialized in portraits, but William had a varied output and was also a sculptor and a designer (notably of numerous mosaics in St Paul's Cathedral, London).
Text source: The Oxford Dictionary of Art and Artists (Oxford University Press)