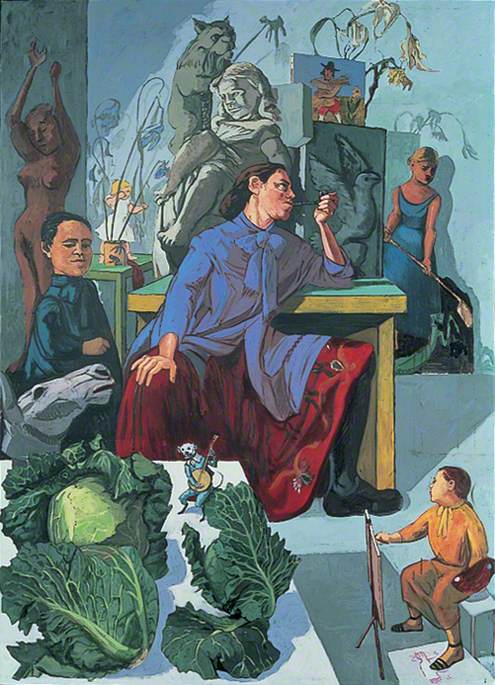 © the artist. Photo credit: Bridgeman Images
(Born Lisbon, 26 January 1935). Portuguese-born British painter of figure, animal, and fantasy subjects. She studied at the Slade School, where she met her husband, the painter Victor Willing (1928–88). In the 1980s Rego became well known for her enigmatic figurative paintings, which often have a feeling of caricature as well as of fantasy. In 1990 she was appointed the first associate artist of the National Gallery, London.
Read more
She painted murals in the restaurant of the gallery's new Sainsbury Wing in 1991, and in 1992 she became the first living artist to be given an exhibition in the gallery.
Text source: The Oxford Dictionary of Art and Artists (Oxford University Press)