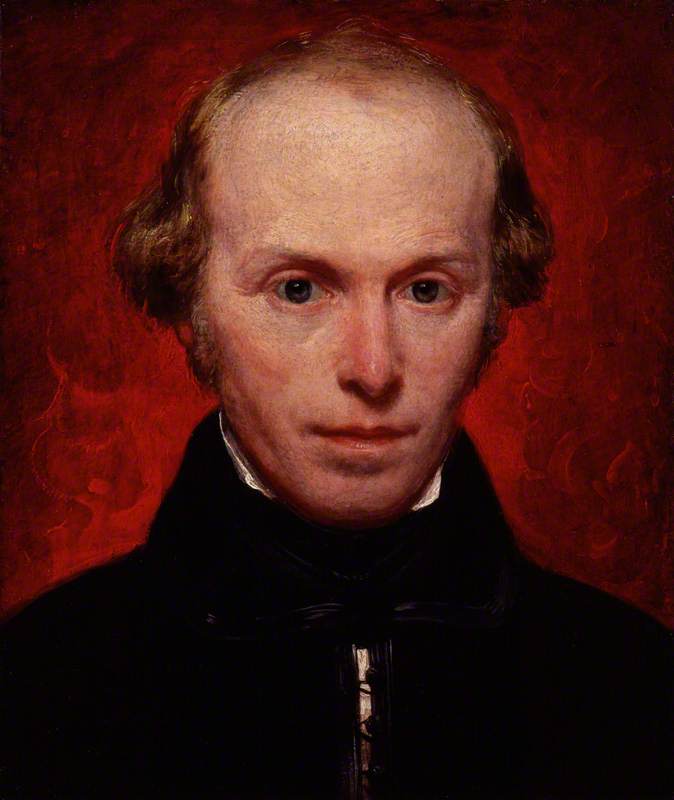 Photo credit: National Portrait Gallery, London
(b London, 30 Apr. 1804; d London, 14 Dec. 1888). English painter, writer, and art administrator. He began as a painter of anecdotal literary subjects, often in 18th-century costume, but in the 1840s he became a pioneer of scenes of contemporary social concern (The Poor Teacher, 1845, Shipley AG, Gateshead). 'It is one of my most gratifying feelings', he wrote, 'that many of my best efforts in art have aimed at calling attention to the trials and struggles of the poor and the oppressed.' In his later career his artistic output consisted mainly of landscapes painted when he was on holiday, as most of his time was taken up with administration: he was Surveyor of the Queen's Pictures (see Royal Collection) from 1857 to 1880, and also held various posts at the Government School of Design (which became the Royal College of Art) and the South Kensington (later Victoria and Albert) Museum.
Read more
His brother, Samuel Redgrave (b London, 3 Oct. 1802; d London, 20 Mar. 1876), was a civil servant and writer on art, the author of a still-useful Dictionary of Artists of the English School (1874, 2nd ed. posthumously published in 1878). The brothers collaborated on A Century of Painters of the English School (1866; later retitled A Century of British Painters), a valuable source of information on 18th- and 19th-century British artists, many of whom they knew personally.
Text source: The Oxford Dictionary of Art and Artists (Oxford University Press)