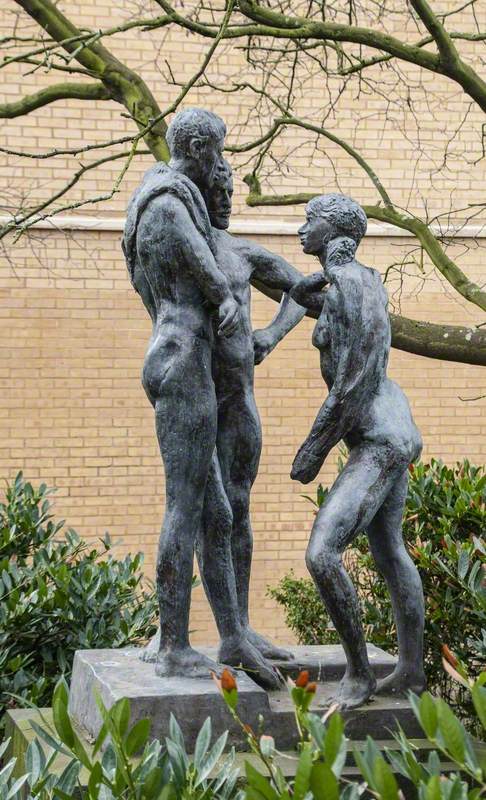 © the artist's estate & © the artist. Photo credit: Jack Bolton / Art UK
Sculptor, painter, draughtsman and teacher, born in London, who studied with Ernest Cole and Henry Moore at the Royal College of Art, 1924–6. Marriage and bringing up a family interrupted her output in the 1930s. Serious production of sculpture began in 1949, chiefly in terracotta, work remarkable for its personal style and strong humanist sympathies. Rea (pronounced Ree) was closely associated with the AIA and was featured in the touring show around it organised by the Museum of Modern Art, Oxford, in 1983. In 1955 Rea originated the exhibition Looking at People, in collaboration with Paul Hogarth and Carel Weight; it was first shown at the Whitworth Art Gallery, Manchester, afterwards touring the provinces; with the work of five other artists it was sent to Moscow in 1957, the first showing of English art in Russia since the 1917 revolution.
Read more
In 1960 Rea was featured in Three Humanist Sculptors at Zwemmer Gallery, with a retrospective of her work there in 1965. In the same year, the RA Summer Exhibition gave a memorial show of three of her sculptures. London County Council, a number of training colleges and education authorities and Harlow Development Corporation hold Rea's work; her bronze Kore was erected in High Street, Old Harlow, a decade after she died. Lived latterly in Cambridge, and was for many years companion of the artist Nan Youngman.
Text source: 'Artists in Britain Since 1945' by David Buckman (Art Dictionaries Ltd, part of Sansom & Company)